I have to start off with talking about how excited I was to make this recipe.  Kimchi was definitely love at first try for me when I first had it as a young girl.  It is a perfect side dish to Korean food and for me the spicier the better.
As some of you may know my Mother in Law is Korean.  She was born there and married my hubby's father and moved to America when she was 19.  They are the sweetest and cutest couple and the best "second parents" any girl could be lucky enough to have.
For Christmas she gave me one of the cookbooks I was looking for called "The Kimchi Cookbook" by Lauren Chun.  It is a really wonderful book which covers everything from traditional recipes to more modern creations.
Once I got the book we were both looking forward to trying out some of the recipes.  We agreed that starting off with a traditional dish would be a great first attempt.   It was so much fun to work together on this.  It was especially memorable because it was actually a first for both of us to make.  🙂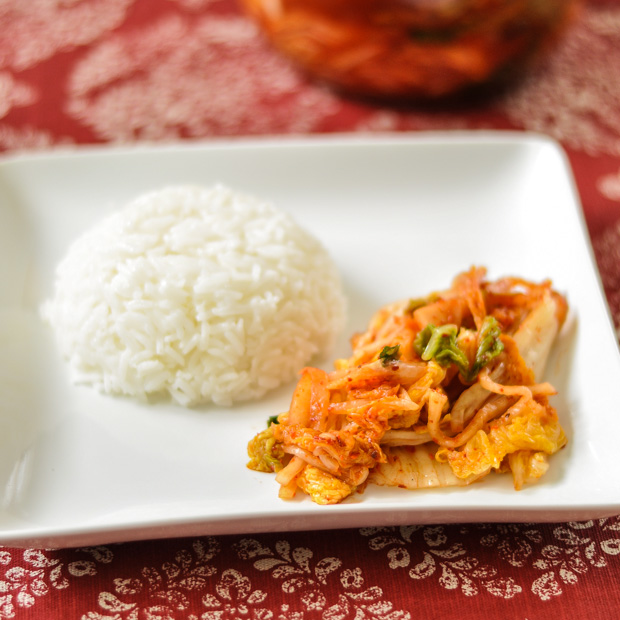 This recipe is time consuming but it was actually pretty straightforward to make.  It was a very proud moment indeed when we saw the results and the taste was very good.
Some of the ingredients may seem a bit difficult to get but they can easily be found at any Asian marketplace.