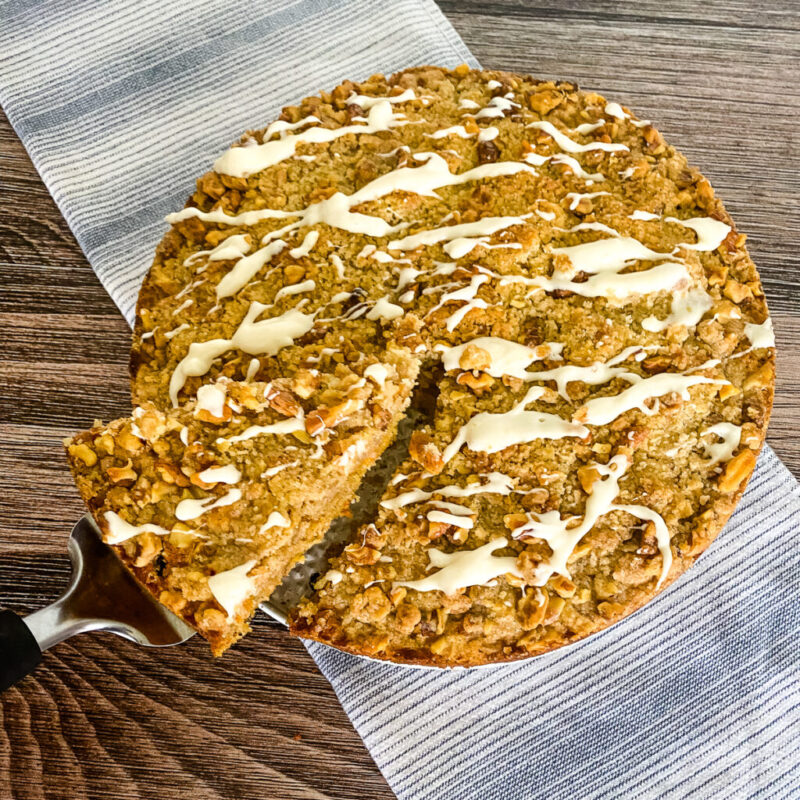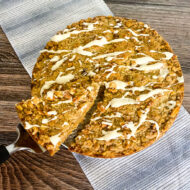 Hello Friends. Easter is fast approaching. It seems holidays come so quickly. How many of you wait till the last minute? I personally can't wait. I get too excited to plan. First I am hunting for recipes and then trimming. If you are anything like me, you have been plotting recipes forever. This Carrot Coffee Cake with Cream Cheese Glaze was a delightful find on The View from Great Island. Finding the recipe for cream cheese glaze made me take a double take. I am also a fan of a good Carrot Cake. longed for which was raisins. I truly believe that if you serve this at your holiday festivities you will be the hero of brunch/lunch or dinner. Get ready to share this recipe fare and wide. So hop on over to that kitchen and get baking this.
To start to make this cake you will need a 9 inch Springform pan. This will then make it super easy to pop right from baking to eating. Also, when baking this you have a few different moving parts but it is totally worth it. It will come together in hardly any time at all. After you get a bite of this moist and delicious Carrot Coffee Cake you will have no regrets on the time spent. I will then bet that even if you think you don't like Carrot Cake this might just change your mind. Bake up one and give it a try. Here are the moving parts of it.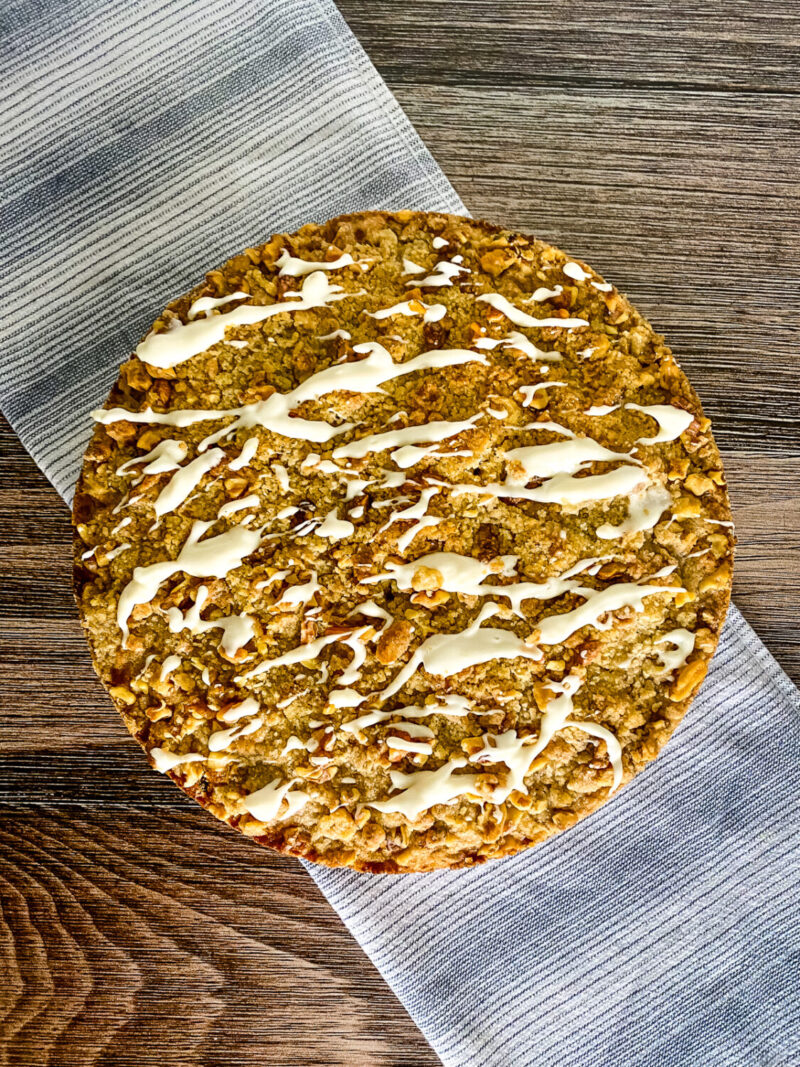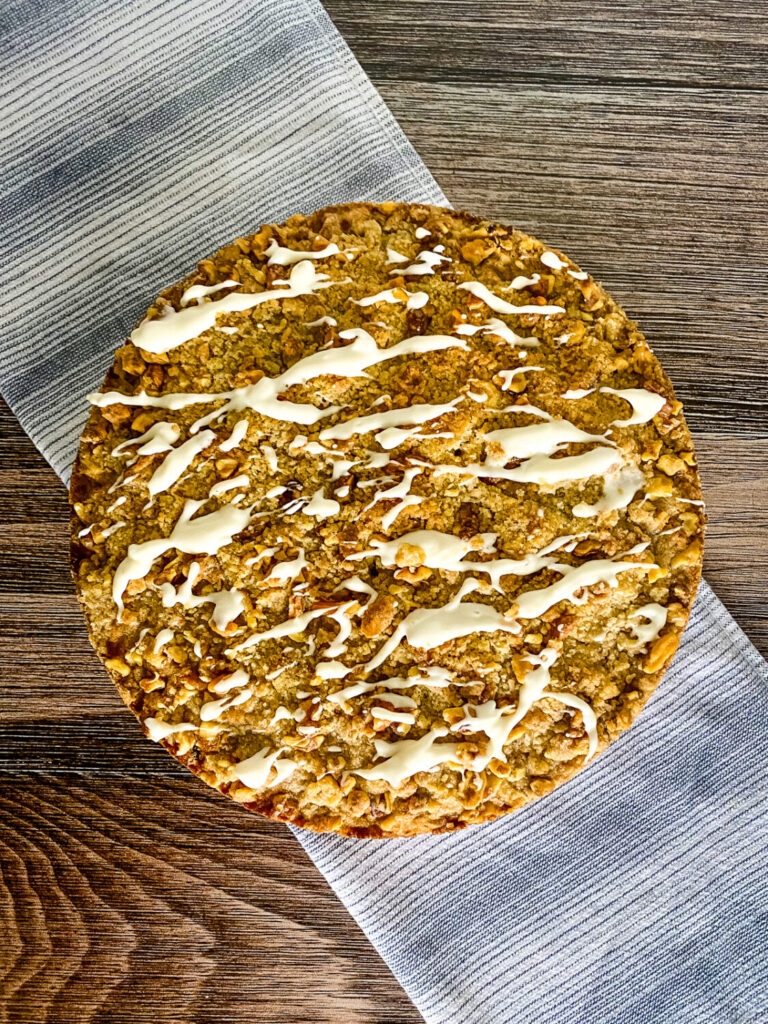 Carrot Cake Layer
The cake layer is the yummy foundation for all the goodness to come. You will get a moist and a great crumb to it. Even though it's cake you can also consider this pretty healthy with the addition of freshly grated Carrots, Walnuts and Raisins. After you add the warm spices add a bit of complexity to this cake. When you make this cake you can then whip up the lovely toppings.
Coffee Cake Streusel Layer
This layer is where you will make this into a Carrot Coffee Cake. You will see it adds additional texture to the cake with the walnuts. Adding this is the best part of the usual coffee cake and the magnificence of carrot cake come together to make one very delicious dessert or breakfast if you like to live a little.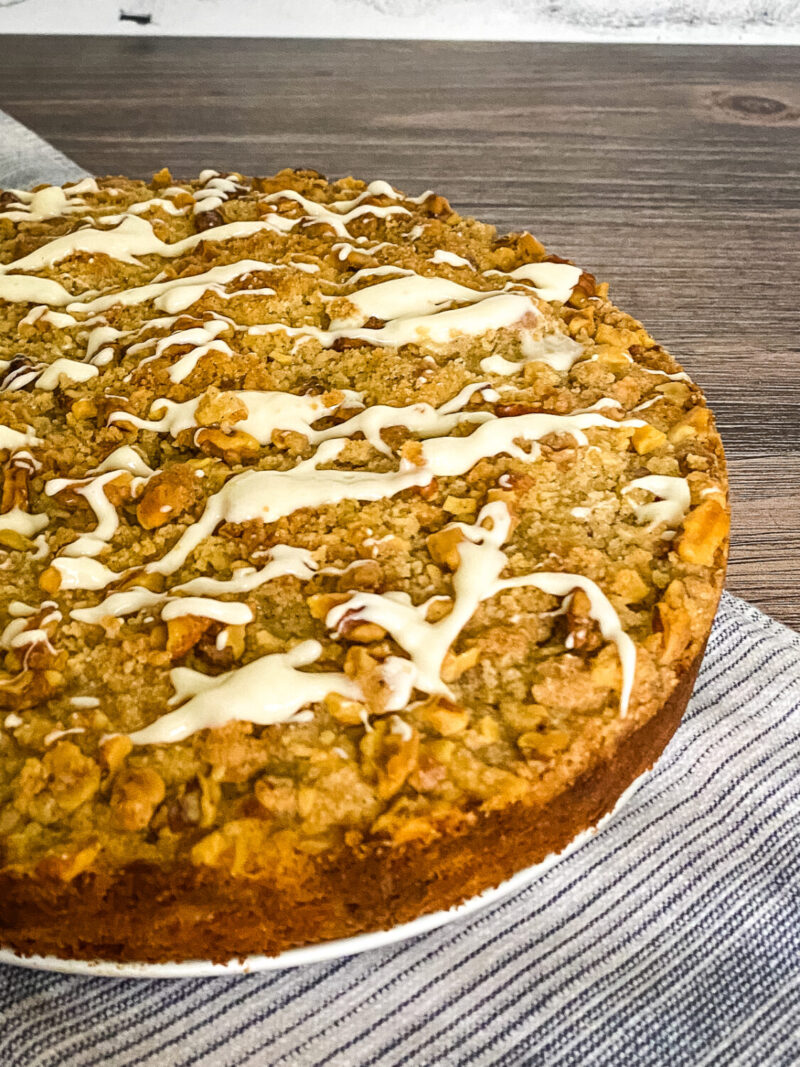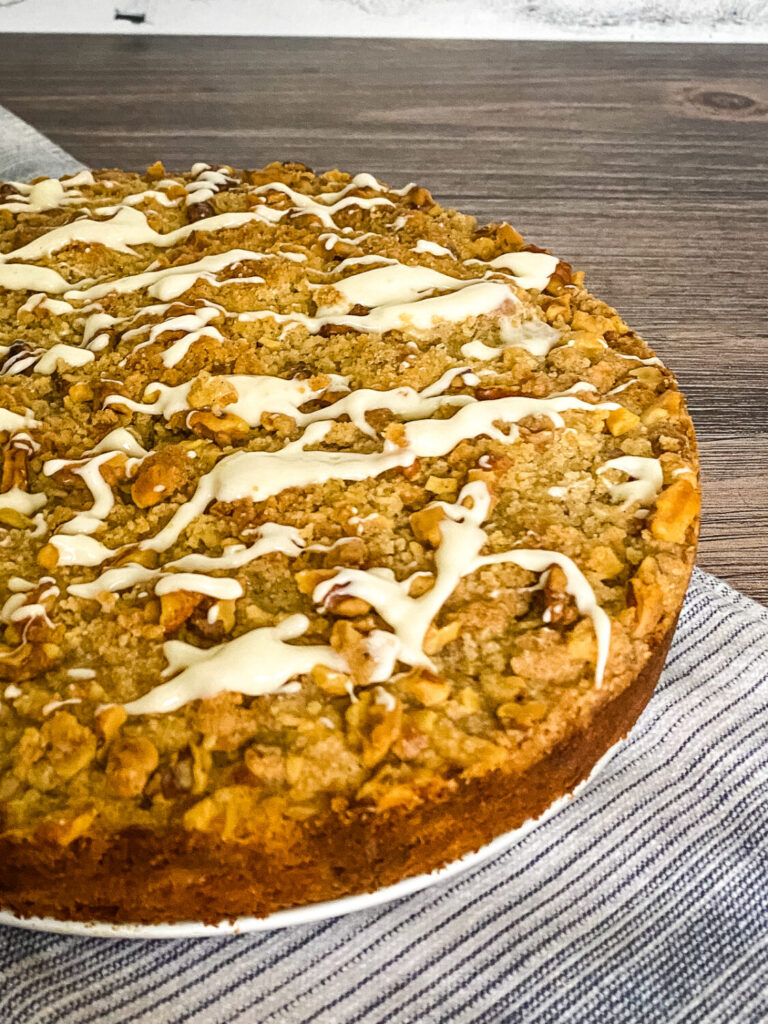 Cream Cheese Glaze
This glaze, my friends is the crowing jewel of this Carrot Coffee Cake. Just when you think you had everything you could ask for this cake adds a sweet and tangy punch. this drizzle really takes this Carrot Coffee Cake to new heights. Don't be shy with the drizzle, you want to taste it on every bite.