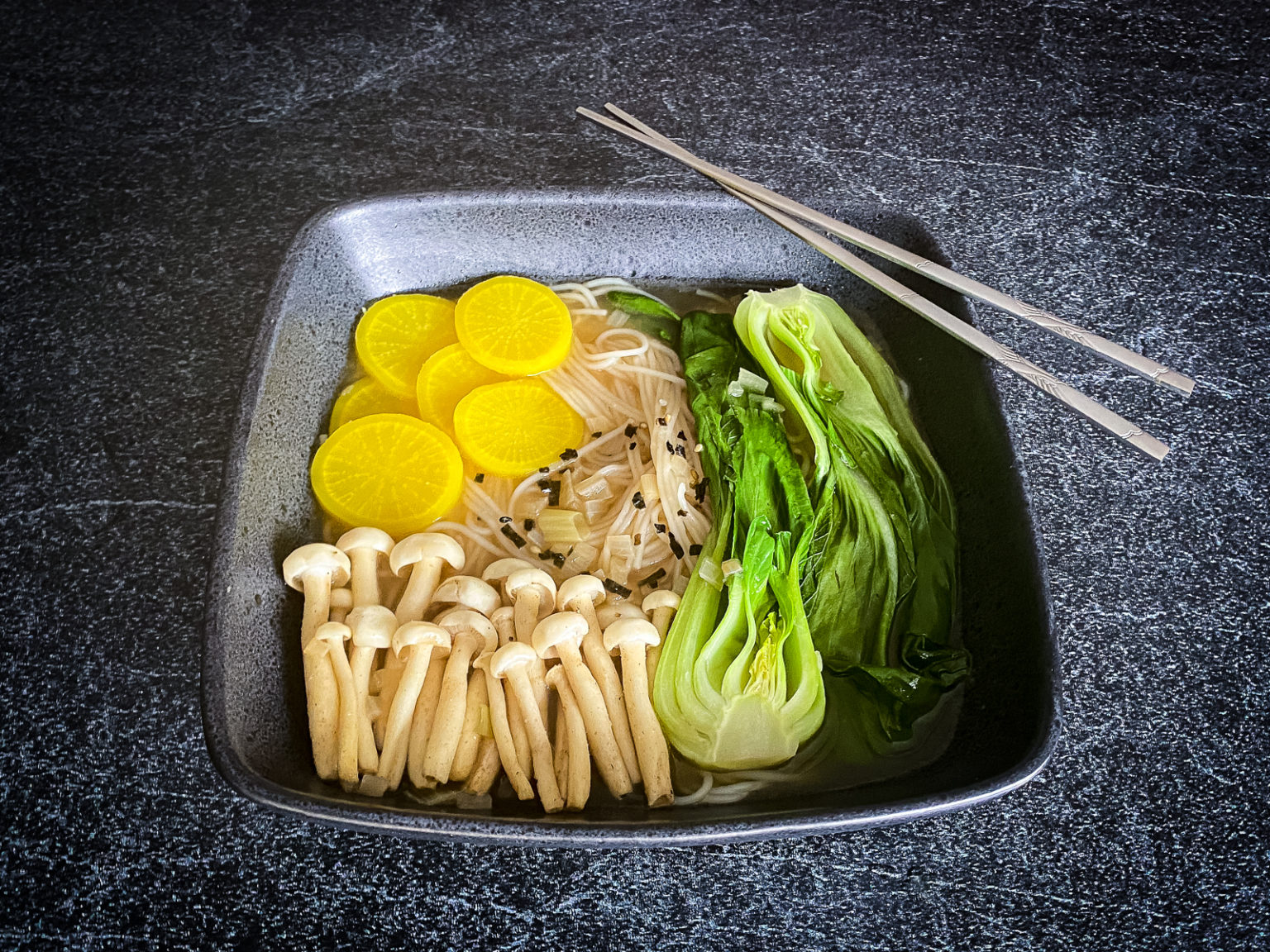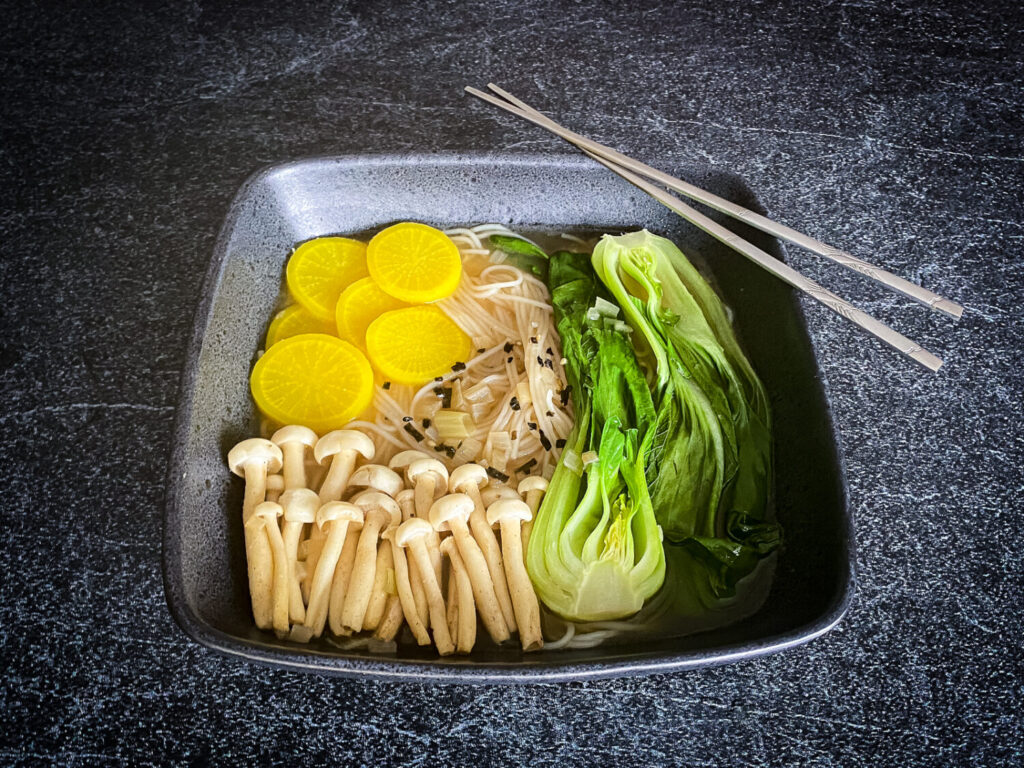 Finally it feels like the weather is going to make a turn for the better. That led me to the inspiration for this Spring Ramen with bok choy and ginger garlic broth, an easy and delicious vegan ramen recipe. To be honest I do not eat soup but I love making them. I always make sure that I don't impose my food dislikes on my lovies. I then made sure they are both big soup lovers. This soup in particular is a favorite. The key to this Spring Ramen with bok choy is the broth. When you use the fresh ingredients it give a deep and flavorful like a quick and uncomplicated cousin of Pho. I found the broth recipe on The Forked Spoon. Here's a little tour of the ingredients. Note the "toppings" in the Ramen are totally customizable, go crazy! I designed mine to look like a picture to welcome in Spring with the veggies that I had on hand.
Star Anise (for Spring Ramen)
First off if you have not had a chance to use this then you have been missing out on a literal flavor bomb here. this is literally the Star of this show, It has a wonderful aroma and adds such a depth of taste in almost no time at all. You should be able to find in your local grocery store in the spice section. Look for Badia as it is a great brand and always really affordable for unique spices. This Spring Ramen with bok choy depends on this spice so make sure to include it. *Please not DO NOT eat these!* Remove after the soup simmers.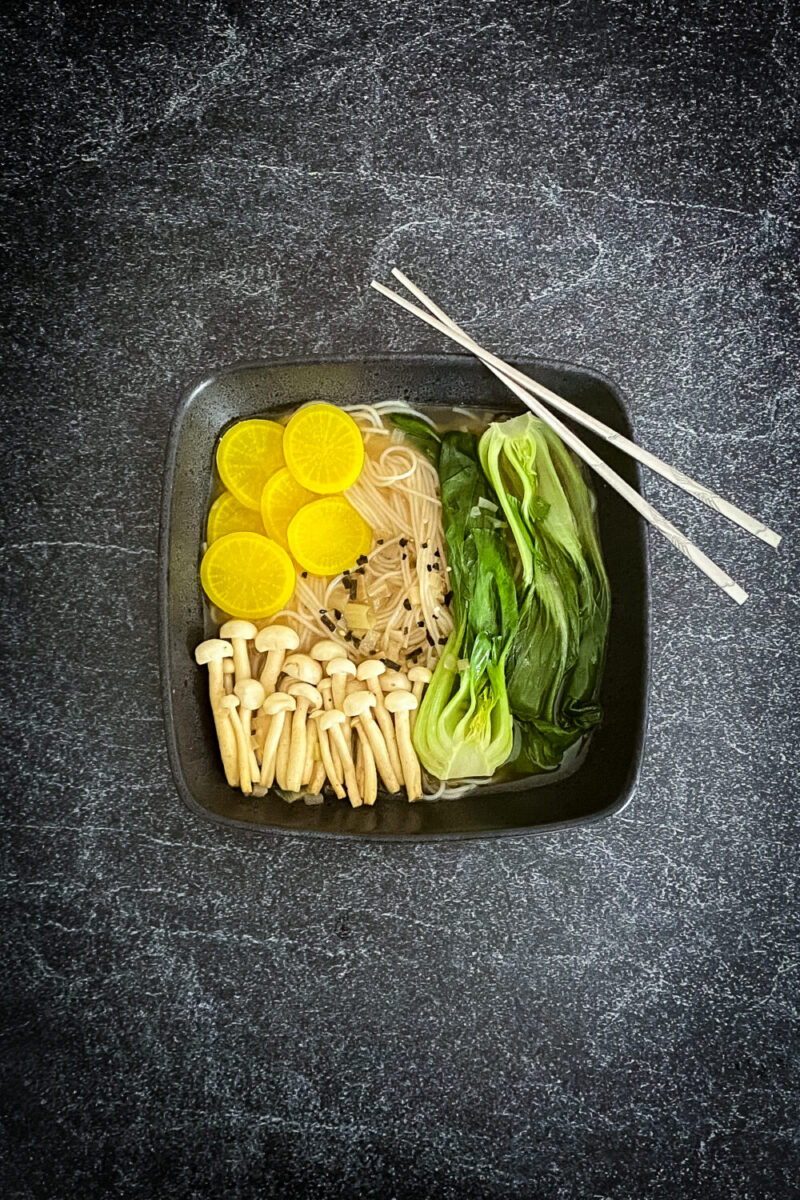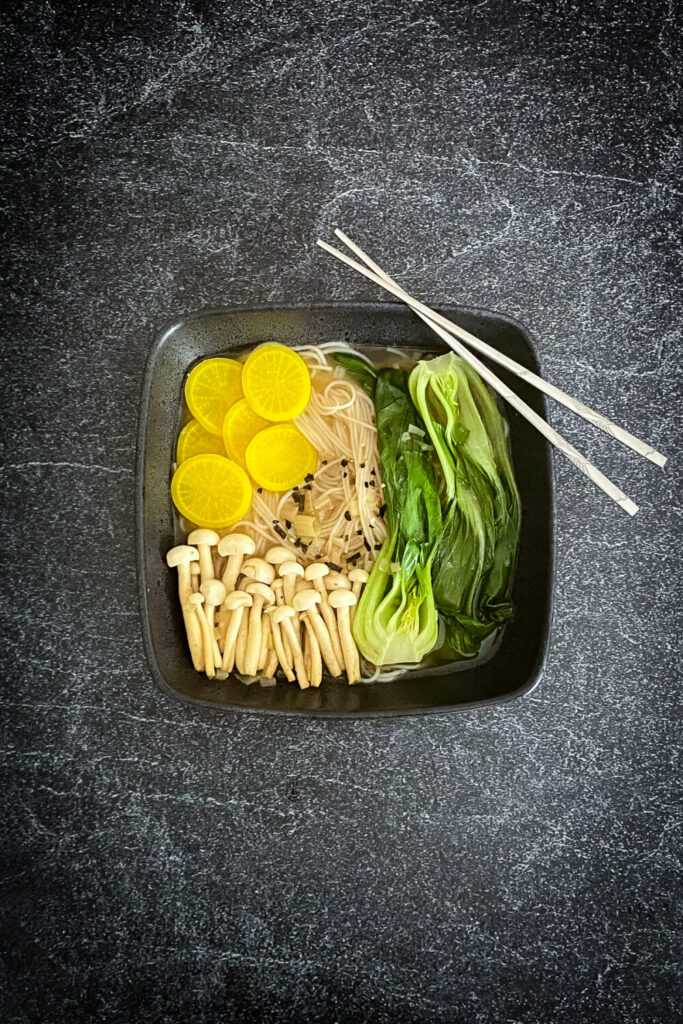 Shimeji Mushrooms (For Garden)
Next is the mushrooms. These are just the cutest little mushrooms out there. They taste very similar to white button ones you can commonly find. These may be very difficult to find in your local grocery store. I f you have that issue you will then have to go to an Asian food market to find these little cuties. Feel free to use any mushroom you prefer. I suggest Shitake or Baby Bellas for the Ramen.
Ginger
This is also a key ingredient and you really cannot substitute the real deal here. If you cant find the actual ginger root there are many grocery store that carry them in easy to use packs frozen like Dorot.
Garlic
Again this is a must have for the broth. Fresh Garlic really adds a special quality to the broth you will need to make it sing. Garlic is very easy to find in any store usually but you can also get it frozen in cubes as well in a pinch.
Daikon Radish (For Sun)
This is another ingredient you may need a specialty store to find. It had sweet pickled flavor to it. If you cannot find it you can make your own quick pickled veggie or use a more commonly found pickled veggie in your store.
Bok Choy (For Spring Ramen Trees)
This is one is a really wonderful addition. If you can find them please don't omit them. If you cant you could sub Pak Choi or Nappa Cabbage in a pinch.
There you have the main ingredients. This soup will really bring your tastebuds to another plane. Please give it a try. Note you can make the broth and freeze and then make and add all other ingredients, do not freeze together.