The warm weather has really sparked a flurry of outdoor activity already. It is amazing how invigorated a little sunshine can make you feel. I have been spending a lot of time picnicking and playing with the lovies. It means the world to me that they love nature as much as they do.
We have also been doing a lot of gardening. Aside from my raised bed garden I have also taken on half of a plot of my mother in law's community garden. I was a bit shocked at how much space this actually turned out to be. I went from wondering if I would have enough room to expanding to a few vegetables I had not originally planned for. That is the great thing about unforeseen opportunities, they give you chances you never knew you wanted to take. 🙂
I know it is only a little garden but it really has lent me a great deal of enjoyment and peace in a beautiful but very fast paced existence right now. The idea of what I can possibly bring to life and use to feed my family and create with is exciting.
*Fingers crossed* I have Campari Tomatoes, Eggplant, Leaf Lettuce, Basil, Green Beans, Sugar Pumpkins, Zucchini, Broccoli, Thai Chiles and Jalapenos that will grow.
Speaking of food, on to the recipe. I have long been curious to try my hand at making a pudding with Quinoa. My first attempt was very well received by the lovies but I found it a little thin. I had used a refrigerated blend of coconut and almond milk and it did not seem to set as I would have liked.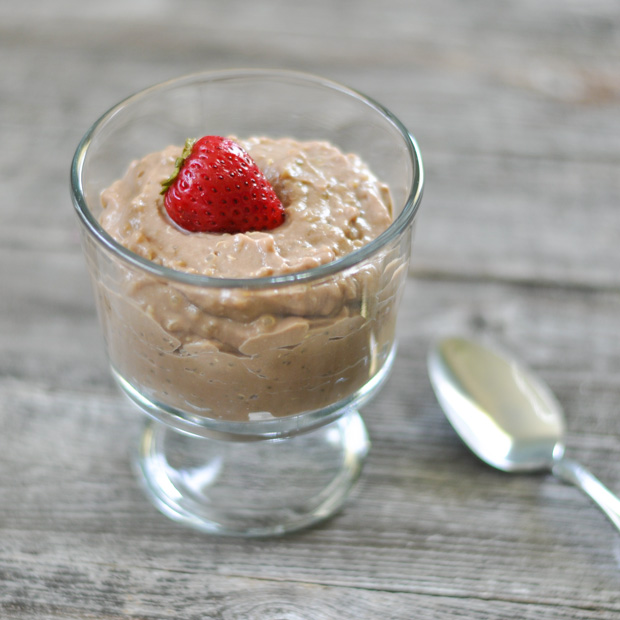 This time I used canned Coconut milk and a bit more cornstarch and it achieved the luxurious and creamy texture I was looking for. To quote my lovie girl "Mami's Chocolate pudding is my favorite treat." FYI it beat out Ice Cream for her. 😉 Give this a try and you may just have a new favorite too.