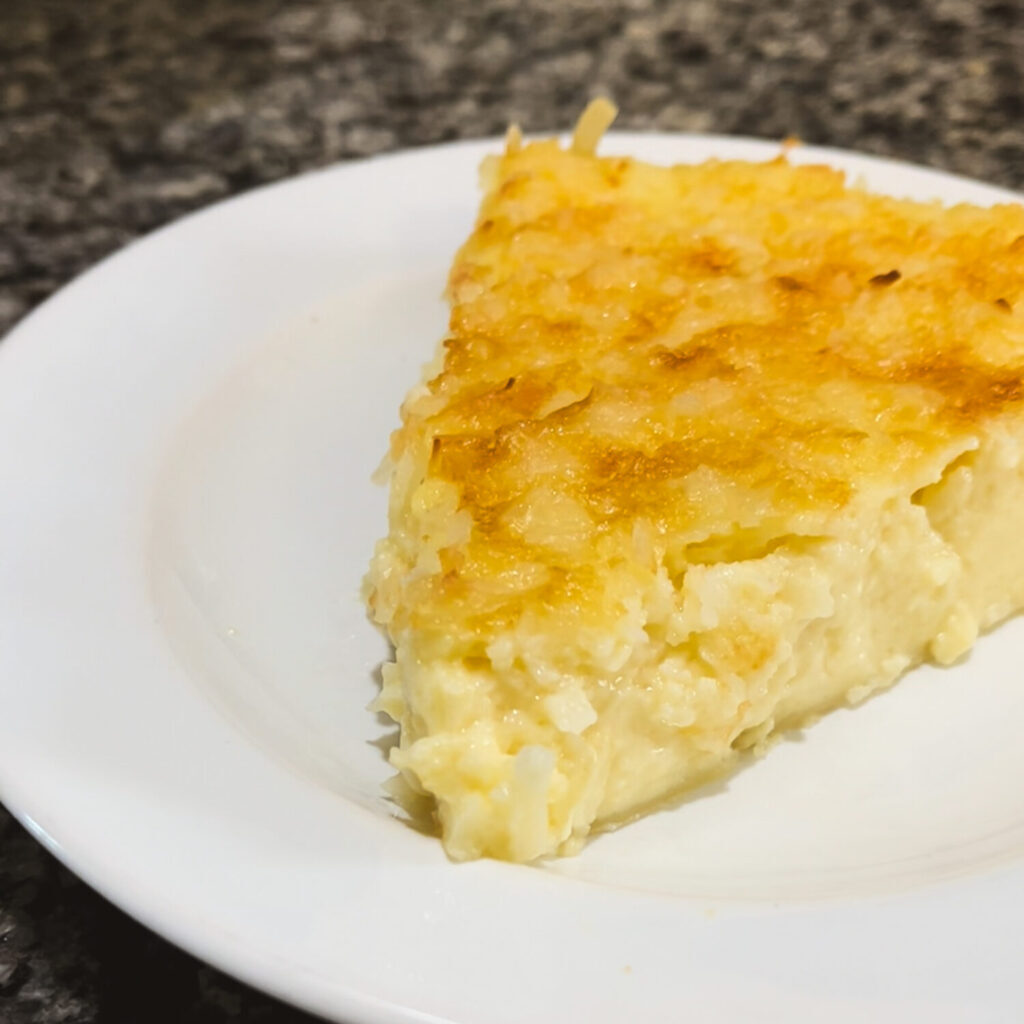 How many of you are Coconut lovers? I am a HUGE fan of anything Coconut personally. I do believe though that even if you are not a coconut fan, this Coconut Custard Pie recipe might just change your mind. It is nicknamed Impossible Coconut Pie due to the bit of magic that allows it to make it's own crust. This is a very simple and delicious recipe. With just a few ingredients you can have a creamy and delicious pie.
I recall being a child and always trying to convince my parents we needed a Coconut Custard Pie whenever we saw an Entenmann's display at the grocery store. I heard they actually discontinued it quite awhile ago. It 's okay because once you whip this one up you wont be sad at all as this coconut Custard Pie is so much better. I remember I used to actually scoop the custard out and leave the crust on the store one.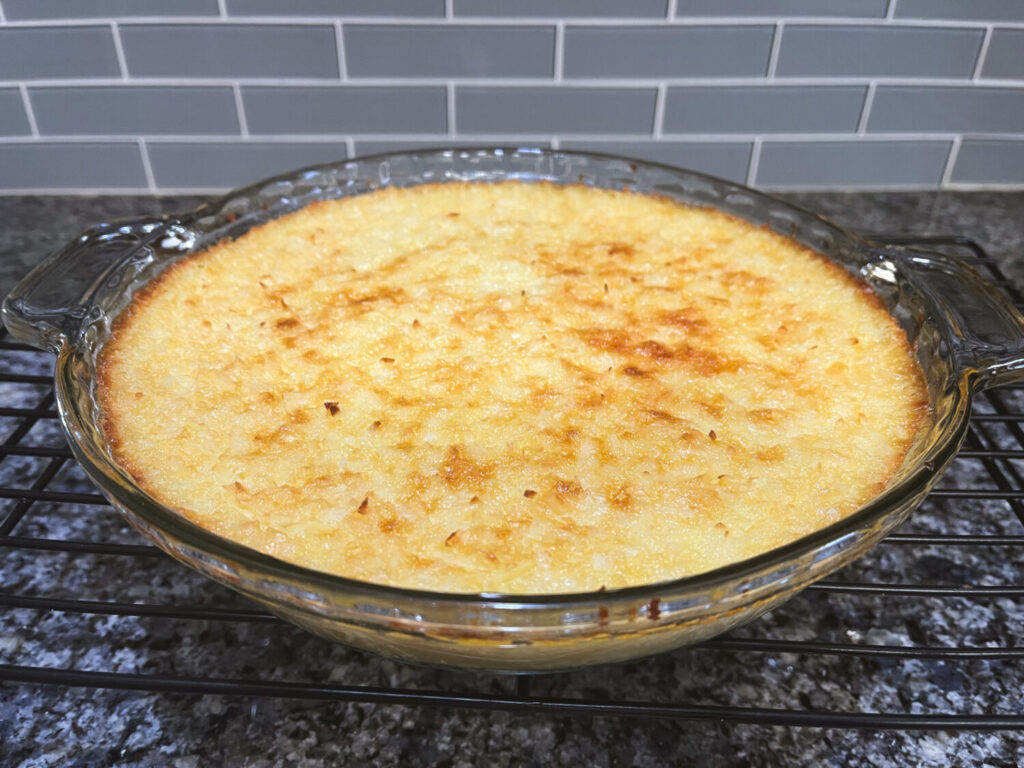 This version from the Grateful Prayer Thankful Heart page has a crust that is just a little hint of a bottom thanks to the magic of Bisquick. I know it sounds too good to be true but I foodie promise that it isn't! Try and use good quality eggs and butter for the best flavor. As for the sweetened condensed milk, I personally love the GOYA brand.
All you do is pop all the ingredients in your blender and whip it up. You may find that your blender will get a bit of a workout but it is essential to let it go for the full time. It is also important to let it stand for the five minutes before adding the shredded coconut on top. This coconut custard pie recipe is so quick and easy to put together it is perfect for a quick dessert. If you are planning to make one to give away I suggest you make two, just in case. 🙂