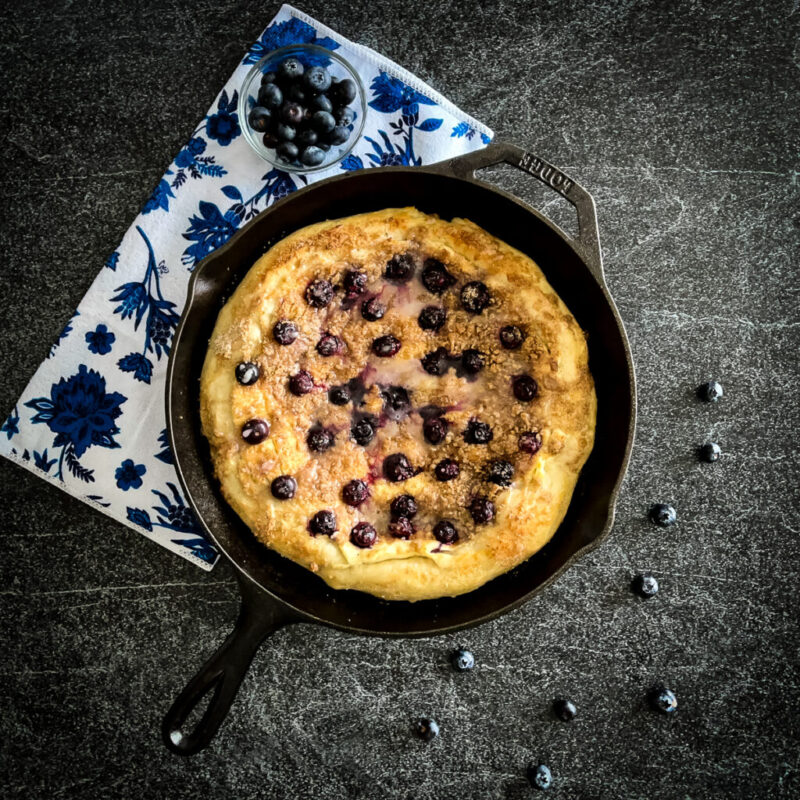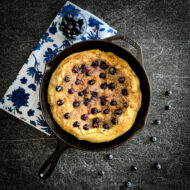 How many of you remember the Domino's breakfast pizza? I actually don't either but when I saw the show Adam Eats the 80's, I was inspired. I then decided to make my own spin on the blueberry version. It was at first something that made me go hmm. However, after watching it come together it sounded super delicious. You have to go and make one of these blueberry breakfast pizzas ASAP.
The show was a lot of fun. I personally love to watch cooking shows in general but food history is a favorite of mine. You should give it a whirl if you are a fan of food history. I feel you will be led right to your kitchen to make this blueberry breakfast pizza. We may have eaten it for lunch after a long morning of cooking and photography shooting. I regret nothing.
Let's help you get ready to make one yourself. The most fun part is that you can customize this to whatever fruit you like best. The original breakfast pizza called for apple pie topping along with the blueberry. However, I wanted to let the blueberry be the star. I see it as a mashup of a blueberry cream cheese danish and a blueberry crumb dessert.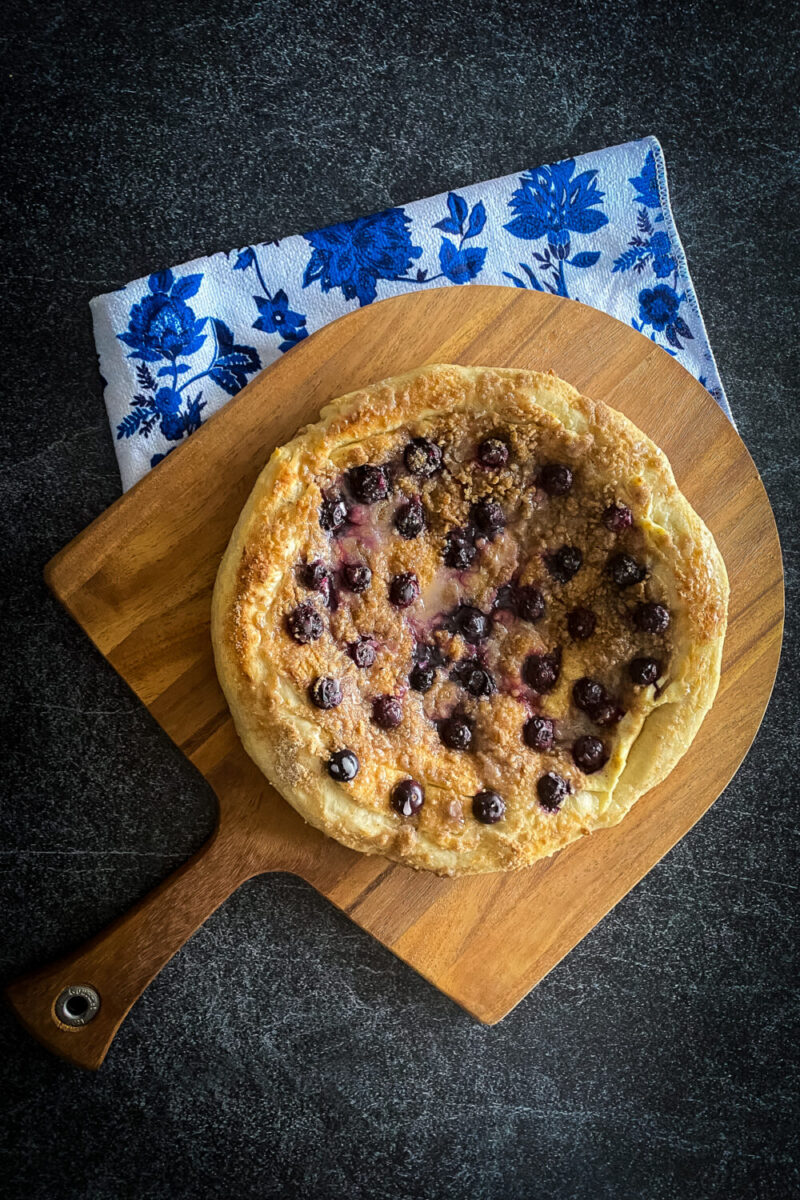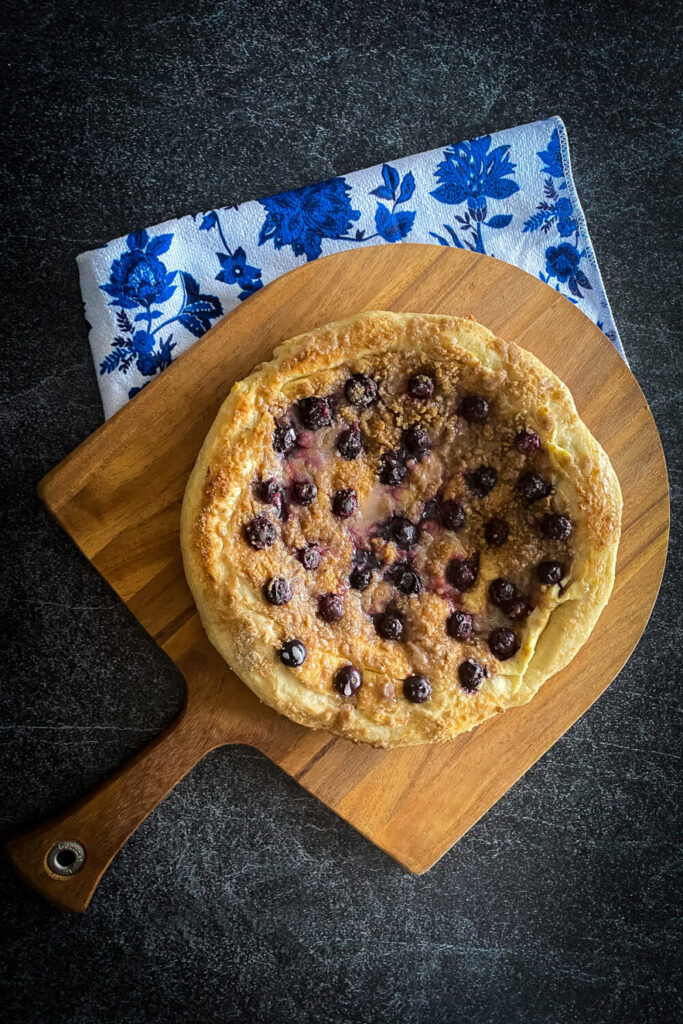 Pizza Crust
This will be the base of the dessert. You can use store brought or make your own here. I was afraid at first it would be a bit bland but then I saw it was perfect against the sweet toppings. I used a cast iron pan but feel free to use a pizza stone if you like.
Cream Cheese for the breakfast pizza
For this blueberry breakfast pizza this is the essential part. It lends a creaminess that mimics a breakfast pastry of some sort.
Streusel Topping for breakfast pizza
This is the crowning jewel of the pizza. This is what melts right into the cream cheese and then really makes this all come together as breakfast delight.
Powdered Sugar Glaze
This is optional but I found it soaked into the crust nicely and made a fried dough kind of vibe. It was really good!