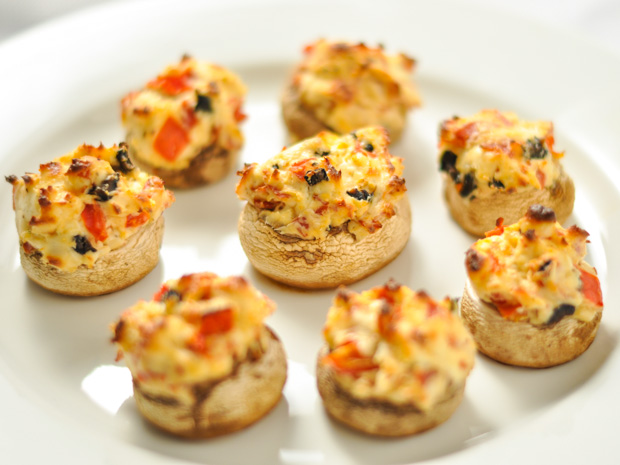 I actually saw these around Pinterest and traced them back to the amazing Lauren from Lauren's Latest, of course she rocks! 🙂 I made a few small adjustments and they were just as good as she promised.
I made a batch of these for our annual holiday get together with my hubby's side of the family and they were a big hit. Well a little more than a hit, haha. Seriously I suggest snatching one of these before you serve because these were gone in under 10 minutes :).
They are a perfect little bite, enjoy.