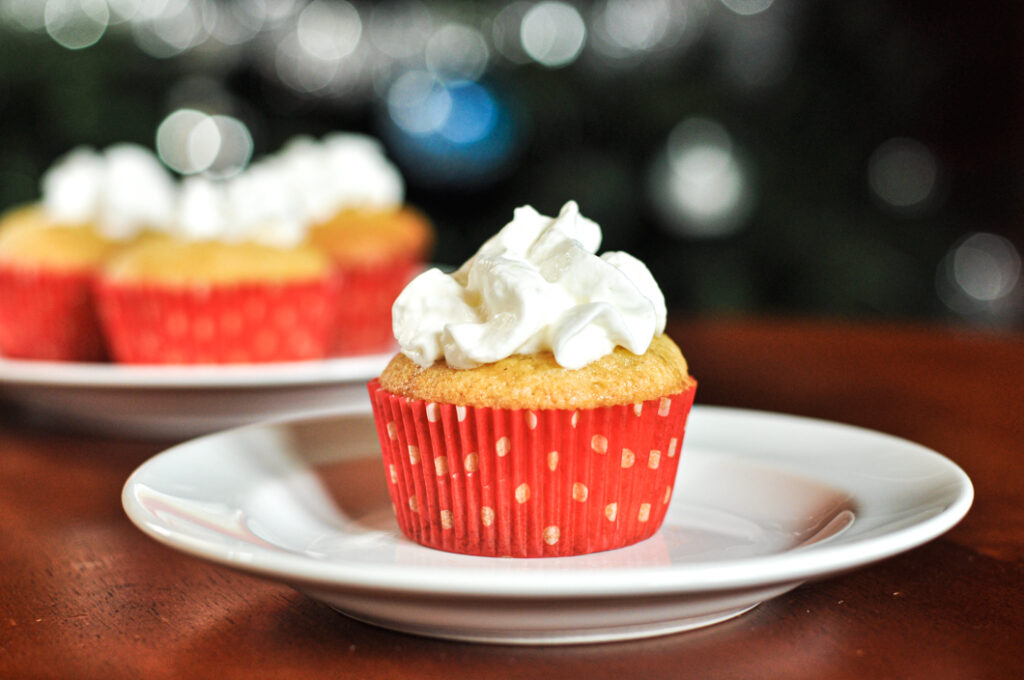 Tis the season for all things sweet and a little boozy at your holiday gatherings! Coquito Cupcakes are a delicious treat you can bring to any party for everyone to enjoy. They are made of vanilla yellow cake, soaked with coquito and topped with homemade whipped cream.
Coquito is a creamy coconut flavored rum drink that is also known as Puerto Rican egg nog. It is similar in texture to eggnog but coquito is not as thick because of all the booze in it. Coquito is a staple in most Puerto Rican homes during the holiday season.  There is always a Titi (Auntie) or Tio (Uncle) or Abuela (Grandma) even who has a bottle (or two or three) of this on hand during the season.  While coquito typically calls for rum, it can also be made without the rum for the littles or a non drinker to enjoy.
I originally made the drink to share. Our family does an annual Christmas party every year and this drink is always a hit. However, I felt the need to experiment so I decided to make these coquito cupcakes and kick it up a notch for you all. Here is my attempt at a marriage of cupcake and a delicious Coquito, coquito cupcakes.