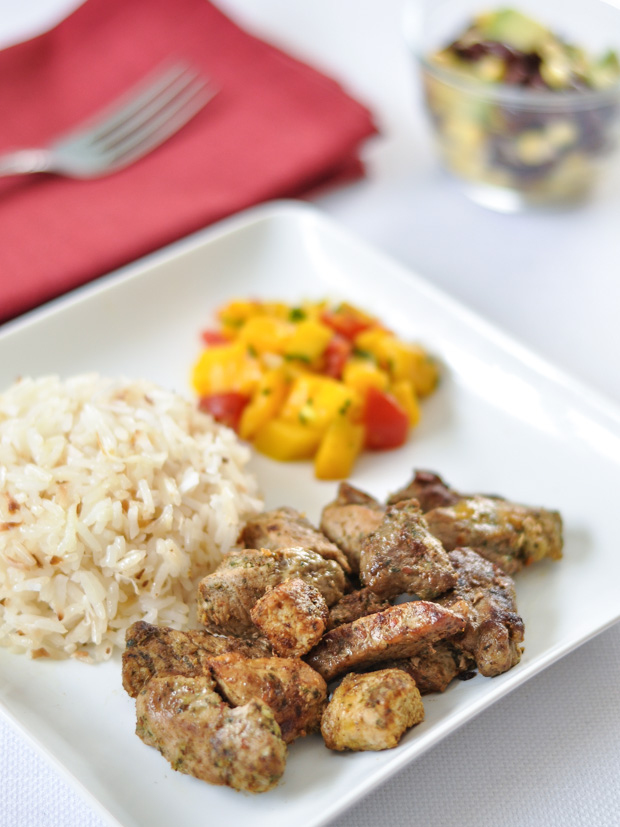 How wonderful are surprise long weekends? On Friday Mike woke up and decided to take a personal day to spend with us. Yea! We decided to go to a Children's Museum with the lovies for our day away.
Now that little mister is able to get around it was so fun to see him be able to participate in an outing like that. He had so much fun exploring and seeing the animals. It was the first time he was really able to share the awe, so wonderful!
Our little Blueberry Girl was magic in such a setting. She lit up during the Egyptian exhibit. I was amazed and so happy because I have had a lifelong fascination with the history and wonder of Eygpt. She really was in complete awe taking time at each artifact.
It was such a relaxing and fun morning made even better that it was a surprise. 🙂
After lunch and nap time for the lovies we popped back out to go "thrifting" for some food styling items for the site. We were only able to find a pieces or two we liked. However, I have to say that I stumbled upon one of the greatest finds. I happened to glance in the record bin and right on top was a recording of Pablo Neruda reading his poetry and it was only a dollar!! I am the biggest Neruda fan, I even had a bi lingual version of one of his poems read at our wedding. True I have no record player but what does that matter? 😉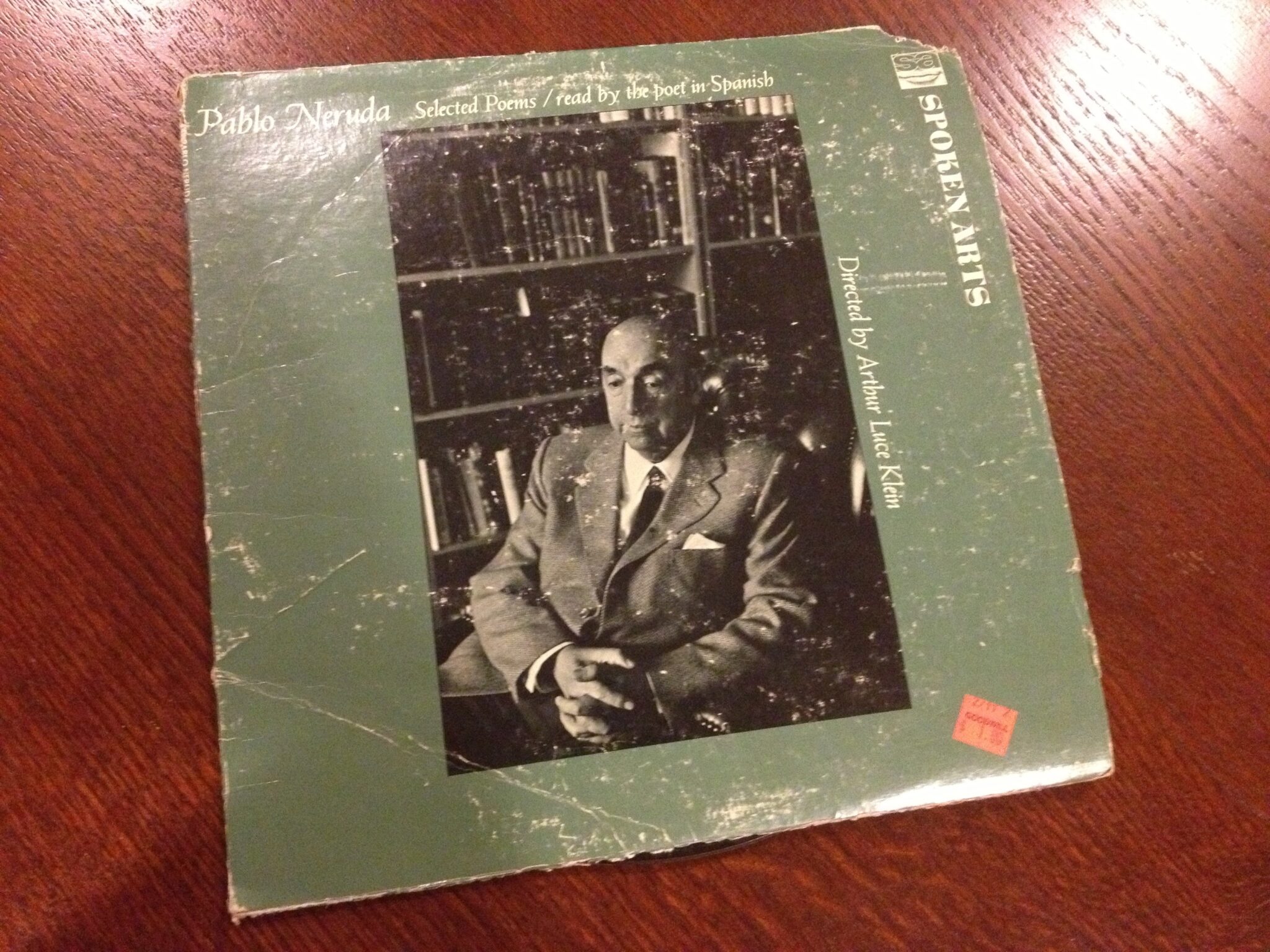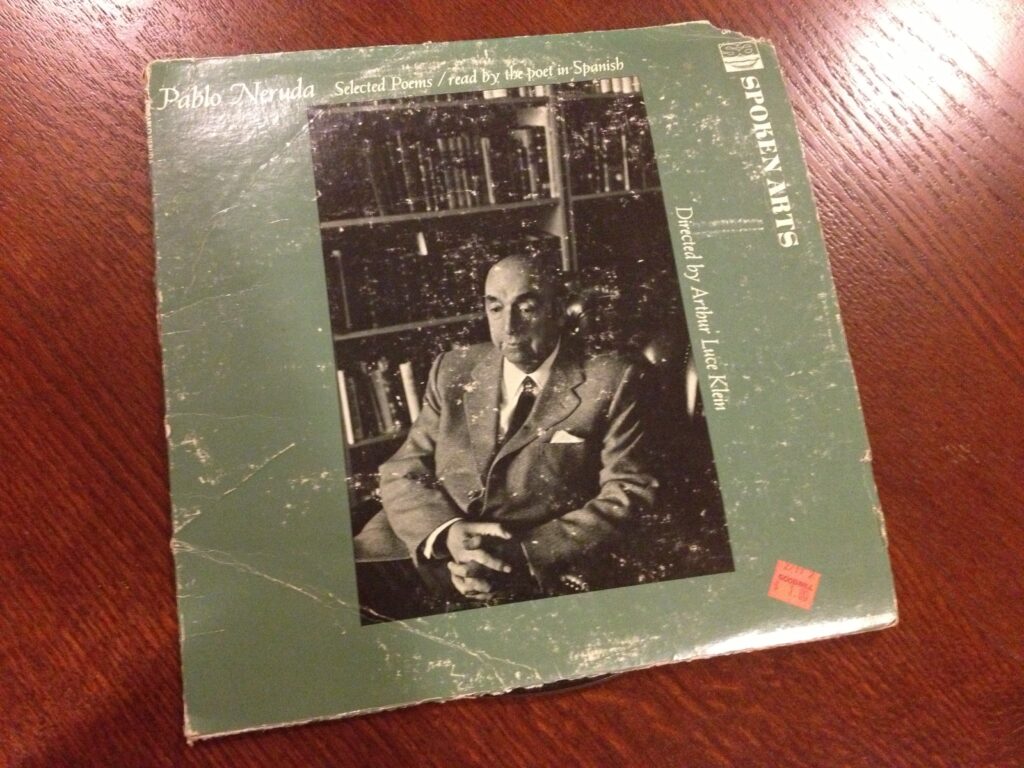 We ended our night with some amazing Thai take out and a "couch date"….perfect! 🙂
Last night we had dinner with our lovely cousin Julie (that I adopted as a sister) and her family from Mike's side. 🙂 She is the voice behind Saucy Gardener. We are so excited to welcome her into the Food Blogging world.
I am always so excited to cook for company. I admittedly do go a bit overboard at times. It seems no matter how much I prep ahead of time I still have so much to do to pull things together.
I decided on a "Trinirican" meal of sorts. As many of you know I am half Trinidadian and half Puerto Rican. I grew up with a great love for both types of cuisine.
I made Coconut Rice, Banana Fries (coming soon), Coconut Shrimp and Crab Cakes, Mango Salsa, Black Bean, Corn and Avocado Salad and the main event…Jerk Pork (Trini Style)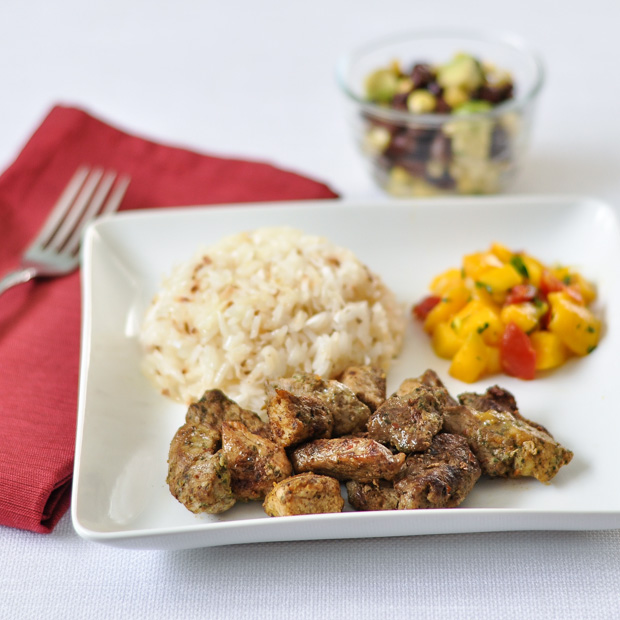 In Trinidad and Tobago they have a version of "Sofrito" if you will, that is called "Green Seasoning." There are different versions but I found one that I liked very well. In the states here it is very difficult to find one of the main ingredients Chadon Beni, but do not despair you can substitute Cilantro like I did. 🙂
I toned down the spices just a pinch to keep my guests comfy but feel free to use hot peppers or a seriously hot jerk powder if you like.