I can see the picture in my mind as if it were yesterday.  I can't say for sure how old I was but I know I was not yet in school and I was small enough to be sitting up on the counter.  My dad was making dinner,  I believe it was homemade Mac and Cheese.   I was there "helping" when I eyed the tub of butter on the counter.  My tiny fingers could not resist a swipe across the top.  I remember I always thought the swirl looked like a belly button and it made me laugh.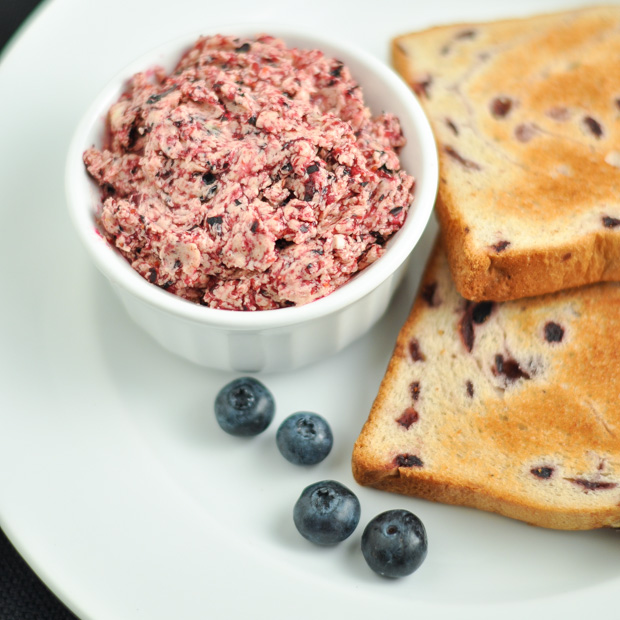 "Ahhh my little butter freak" my dad teased lovingly with a twinkle in his eye.  I giggled and took another swipe.  I have no idea why I loved to steal a swipe of butter, but it was always fun to evoke a little special laugh and tease from my dad.
This story came back to me today while I was making this butter with my little Miss Blue.  After we made this butter she asked me for a taste, and another and then another.  I found myself tickling her and calling her my little "butter freak" – coming full circle.  Priceless.