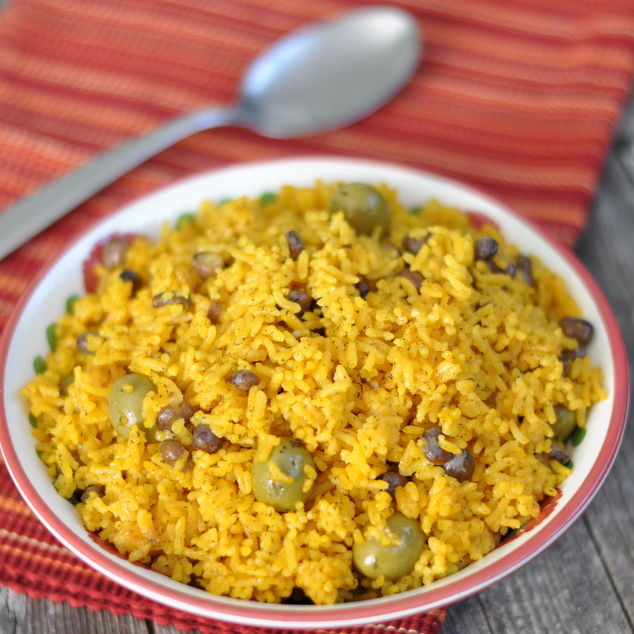 This may not be a "traditional" side dish for the holidays for many but in my partly Puerto Rican household it is a must! It is my favorite Latin rice dish of all.
If I had a "last meal" this would definitely have to be on the (rather long) list of things I would need to eat.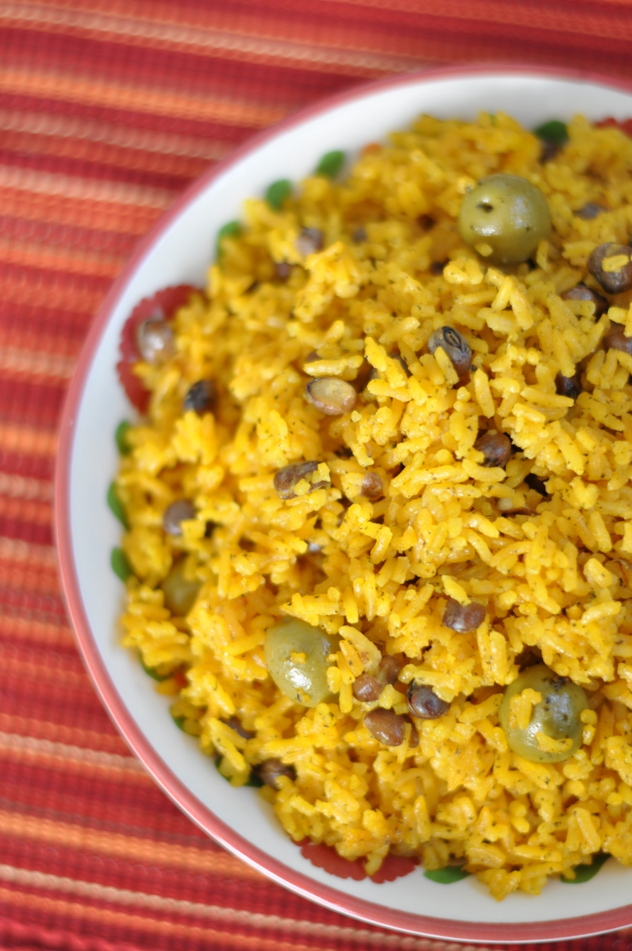 To me it is comfort food that brings back many memories. It is one of the dishes I would like to teach my lovies because cooking is a huge part of culture and I would like them to know and love all the cultures that make them who they are. It doesn't matter if you are Puerto Rican or not I think you will greatly enjoy this dish.
Give it a try and it may become a new holiday tradition for you as well.
Arroz Con Gandules
Author:
My Love for Cooking
Ingredients
2 cups long grain rice
4 cups boiling water
2 cubes Sofrito or 2-3 Tbs store brought Sofrito (please make your own:)
2 packets of Sazon with Azafran
Salt to taste for water
1 cup Spanish Olives
1 can Gandules (Brown Pigeon Peas).*
Adobo (to taste to season while cooking)
2 Tbs oil
Ham slice diced *optional (I did not use)*
Instructions
Was and drain rice, set aside
Heat oil in a large saucepan on medium heat
Add sofrito and mix in
Add sazon packets and mix in with oil and sofrito
Add Gandules, rice and olives and mix well for a minute or so
Put water to boil in a saucepan, add salt to taste
When water boils add to rice mixture and combine
Bring to a boil and to allow to boil over med high till water evaporates to where you can see rice through it (roughly 10 minutes)
Lower heat and simmer covered until water is absorbed and rice is cooked through.
Notes
*You can easily use fresh Gandules by soaking them overnight
*If you are using ham just add when you add seasonings to mix in
Related posts:
Nicole Michaud