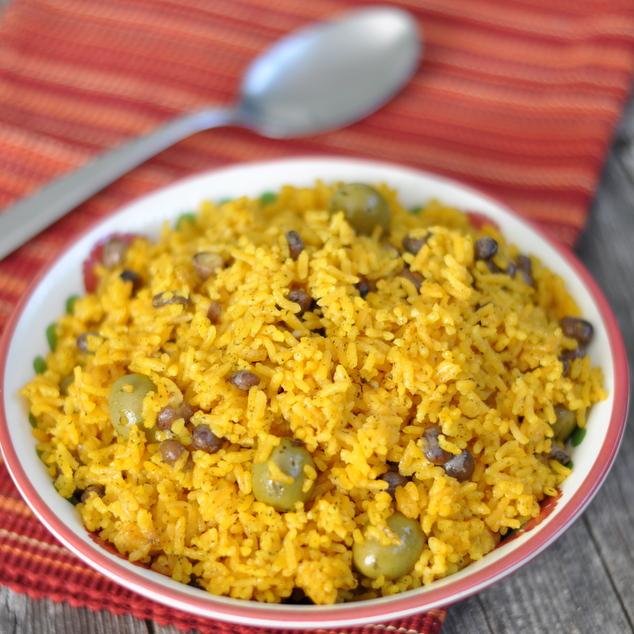 Today we look at how to make arroz con gandules or what some people call Puerto Rican rice. This may not be a "traditional" side dish for the holidays for many but in my partly Puerto Rican household it is a must! It is commonly served in Puerto Rican households for any special occasion whether it be Christmas, a birthday or Thanksgiving. Honestly my family and I don't need much of a reason to make this. It is my favorite Latin rice dish of all.
If I had a "last meal" this would definitely have to be at the top of my list! Although, I would insist that they use this arroz con gandules recipe, hehe.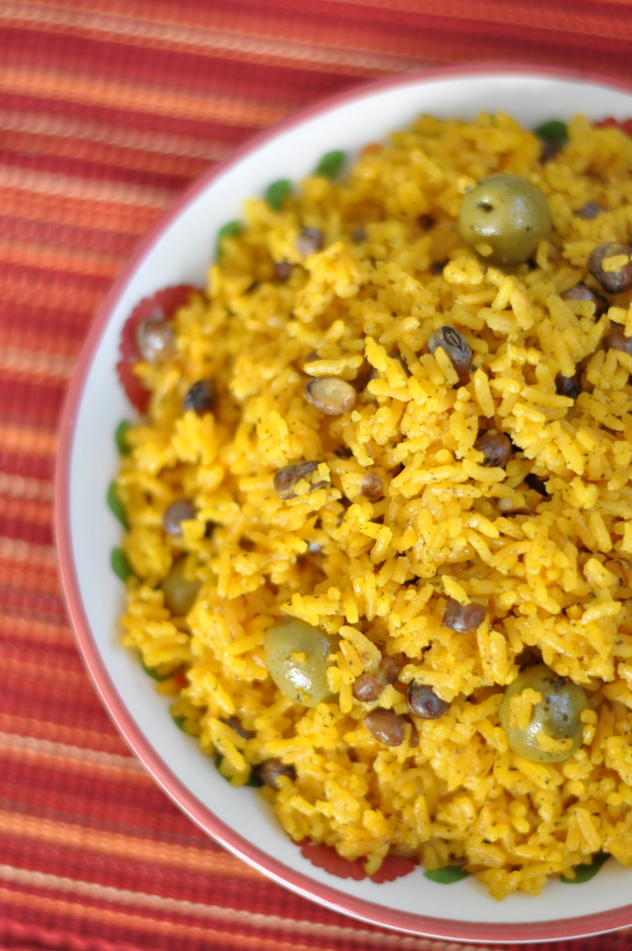 To me it is comfort food that brings back many memories. One of my best and earliest memories was making arroz con gandules with my mother as a child. This is one of the dishes I would like to teach my lovies how to make because cooking is a huge part of my culture. I would like them to know and love all the cultures that make them who they are. It doesn't matter if you are Puerto Rican or not I think you will greatly enjoy this Puerto Rican rice.
Give it a try and it may become a new holiday tradition for you as well. 🙂