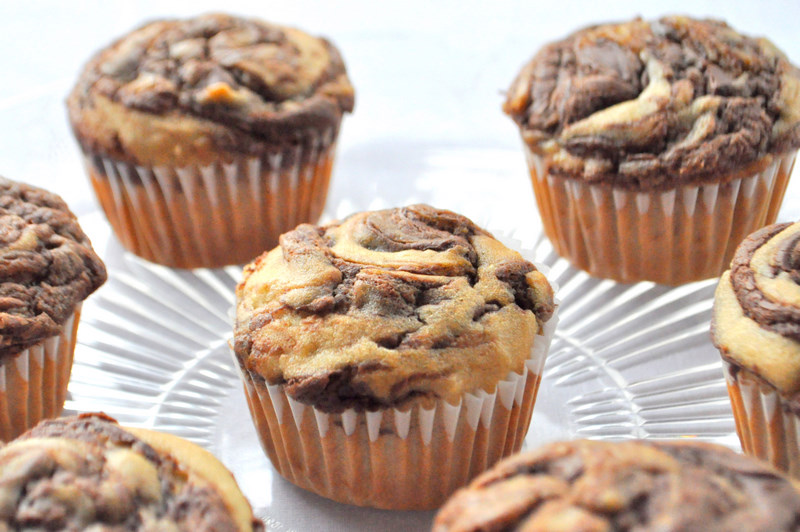 For today's recipe, I show you how to make Peanut Butter Banana Muffins with Nutella Swirl. These muffins will surely make your family smile since they are packed with peanut butter and Nutella flavor!
What prompted me to make these muffins? One year ago today I welcomed my second lovie into the world. He has brightened my life and filled my heart beyond my imagination. I wanted to make a special little morning surprise for him when he woke up this morning. Peanut butter banana muffins seemed like a perfect recipe to mark the occasion.
My son is a big waffle, pancake or toast type of little guy. I decided to introduce him to something new. He had yet to try peanuts or cocoa so I married all the ingredients into a yummy little package. He and his sister were very pleased with Mami this morning I am happy to say. Happy Birthday Baby Joy!
I will definitely make these Peanut Butter Banana Muffins again. They are a great snack option for the kids and my hubby happened to like them as well.
Note that you should make sure that your bananas are really ripe for this recipe. I prefer to use bananas that have been sitting around for a long while and have started to turn brown. If you are feeling extra adventurous, you can also try adding some chocolate chips to the recipe!