I have a slight "thing" for Cherry Pie filling, okay a big thing.  It is the only canned pie filling that I love. Due to this love, I admit that I make any excuse to eat it on or in something. Truth be told, I have been known to eat it on its own as well. These Cherry Crumb Pie Minis were the perfect tiny vehicles to enjoy it in.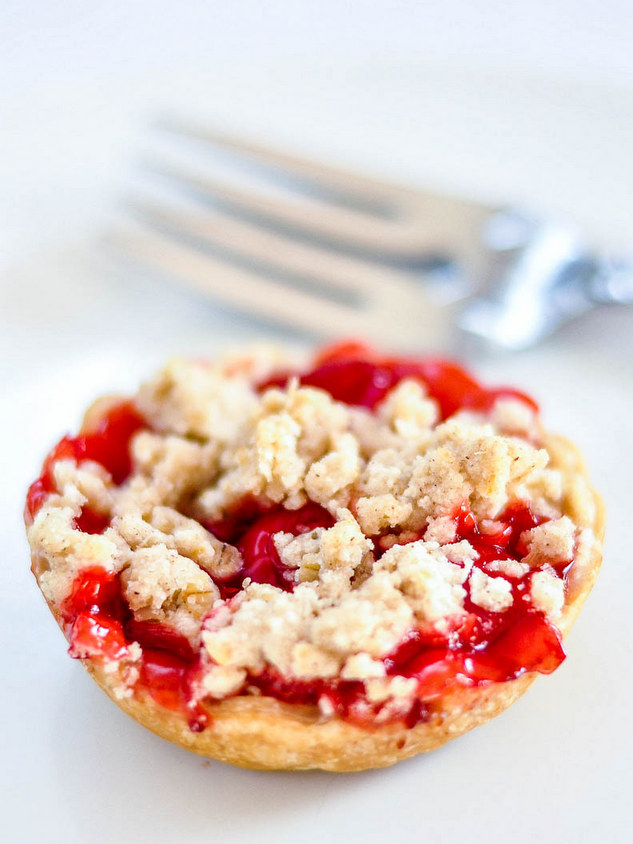 My Thanksgiving Menu
Every year I we host our family's Thanksgiving at my house. When planning my menu for this year, I knew I wanted to make a cherry crumb pie because it is my favorite version of Cherry Pie.
This year my hubby's birthday fell on Thanksgiving. I had to figure out a way to incorporate holiday staples with birthday dessert. He is not a big fan of cake, but he does love his ice cream though. I decided to make a variety of desserts. I could imagine my guests thinking I was really taking my cooking to ridiculous heights if I made full size versions of everything I wanted to make.  We were not hosting a huge crowd and it would end up being a waste.
I settled on making birthday ice cream cake cupcakes, pumpkin pie minis and cherry crumb pie minis.  This was my way of making all the things I wanted without having a ridiculous amount of leftovers.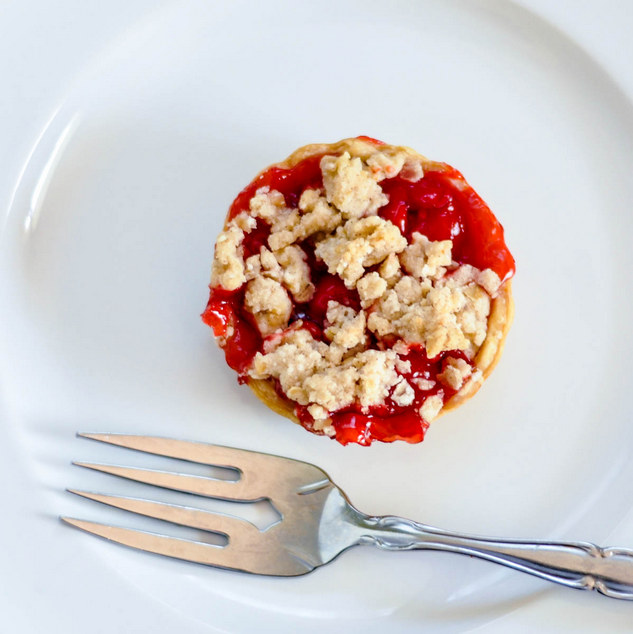 Cherry Crumb Pie
These pies are super easy to make and quite cute. You can use store bought crust or make it yourself. First you will need to use a round biscuit cutter to make the circles. Secondly you will need mini muffin tins.
They may be small but these Cherry Crumb Pie Minis have all the juicy cherry goodness along with the sweet crumb topping of their full size versions. You might find that you may not be able to stop at just one.