One of my resolutions for the new year was to add more savory recipes to the blog.  Here is my first one!
Mike has been taking photos for the blog in the morning for the past few months for lighting purposes. It feels a little funny making dinner first thing in the morning!
When I saw this on Steamy Chicken it was love at first sight. I have long wanted to make a dish with a combination of mango and curry here but was looking for something a little out of the ordinary.
Then in walked this dish and I knew it was for me.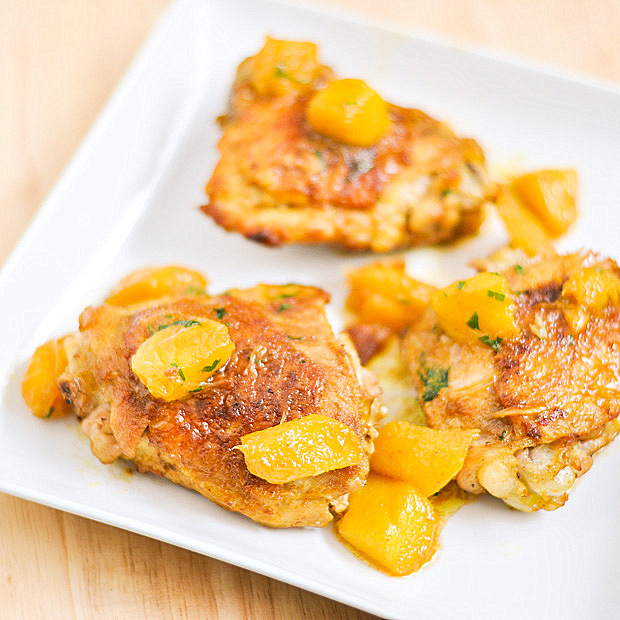 I love the mixture of the depth of the curry and the sweetness of the mango in this dish. Let me not forget to mention the slightly garlicky butter pan sauce that really makes this special. I personally may add a bit of extra heat with a little cayenne next time. Give this a try and I promise you will not be sorry! 🙂