Hi, this is Mike, Nicole's husband.  Nicole is letting me guest post this week as she made these brownies for my team at work.  Let me introduce you to the flying monkey!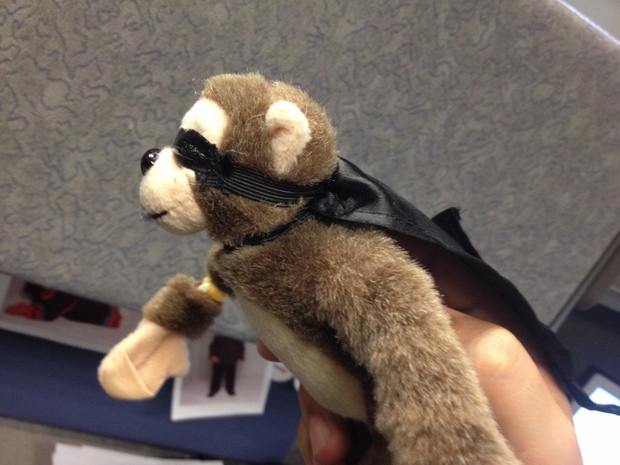 You have to watch out for this guy.  People will hide him somewhere on your desk.  If you don't find him and give him a new home on someone else's desk, you are supposed to bring in treats for the team.  Apparently it was sitting on my desk all week without me ever noticing it.  Fortunately for me (and the team), Nicole loves to bake so she is happy to make something delicious!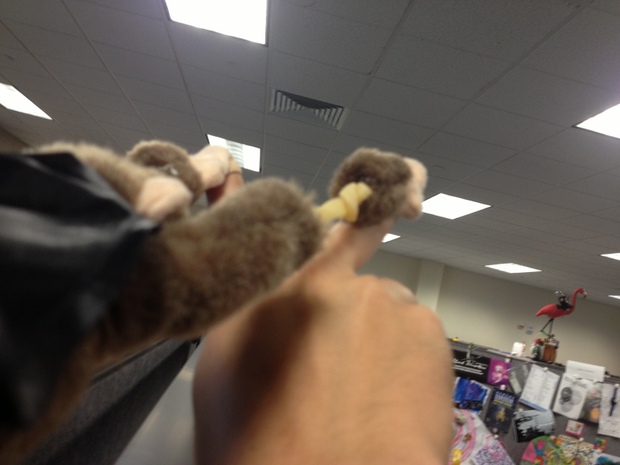 What better way to celebrate the flying monkey than to bake something with banana.  In honor of the flying monkey, Nicole came up with these Flying Monkey Banana Fudge Brownies.  I brought them to work and the team loved them!  When you get caught with the flying monkey and you bring something in, you get immunity from the flying monkey for a while.  That doesn't really matter since I'm sure I'll be bringing in more tasty treats.