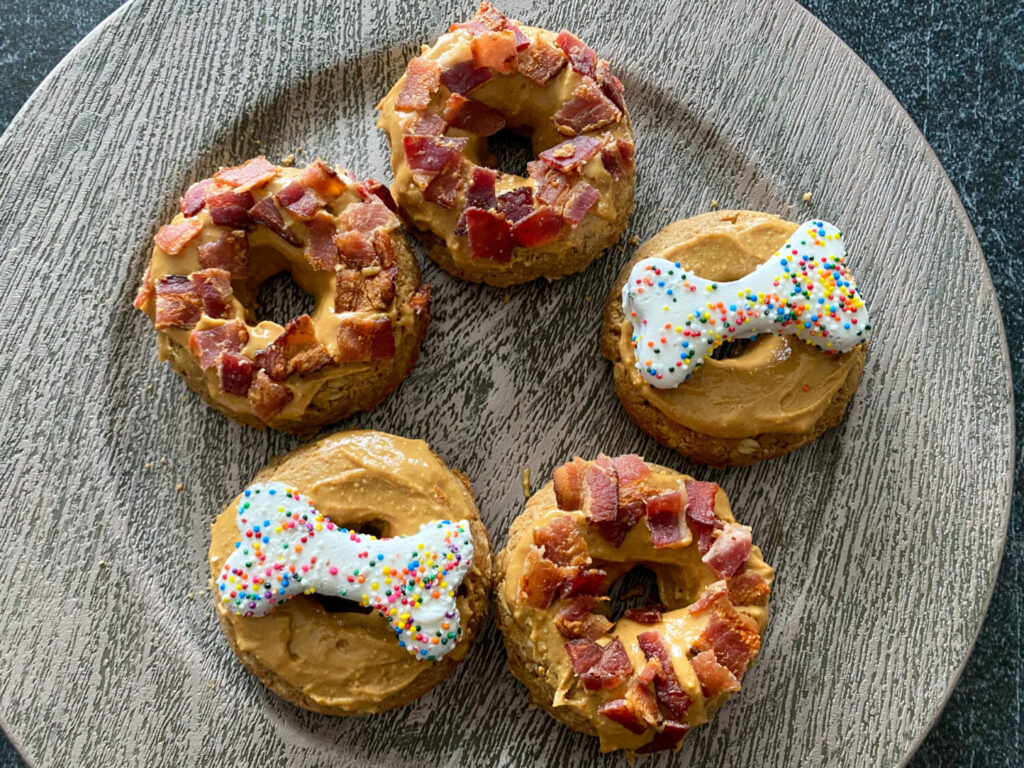 How many of you love dogs? Many of you probably have one (or more) at home. If you do, you need to make these Doggie Donuts. I got this wonderful recipe from Spoiled Hounds. I made this batch to celebrate our beloved Willow's 4th Birthday. This is her first birthday I get to share with all of you. Today she turns four years old so I wanted to make her something special.
Healthy Ingredients
These doggie donuts are made with all healthy ingredients, like banana, whole wheat flour, peanut butter with no salt or sugar, and even the bacon is organic. It is important to me that Willow eats as clean as possible. Since she was a puppy, I have tried to feed her healthy homemade treats when we want to give her a little extra snack. On her birthday I try to make it extra special.
The treats in the picture below are from Cabot. I love their cheese. PS this is not sponsored but "Hey Cabot! I wouldn't mind working with you."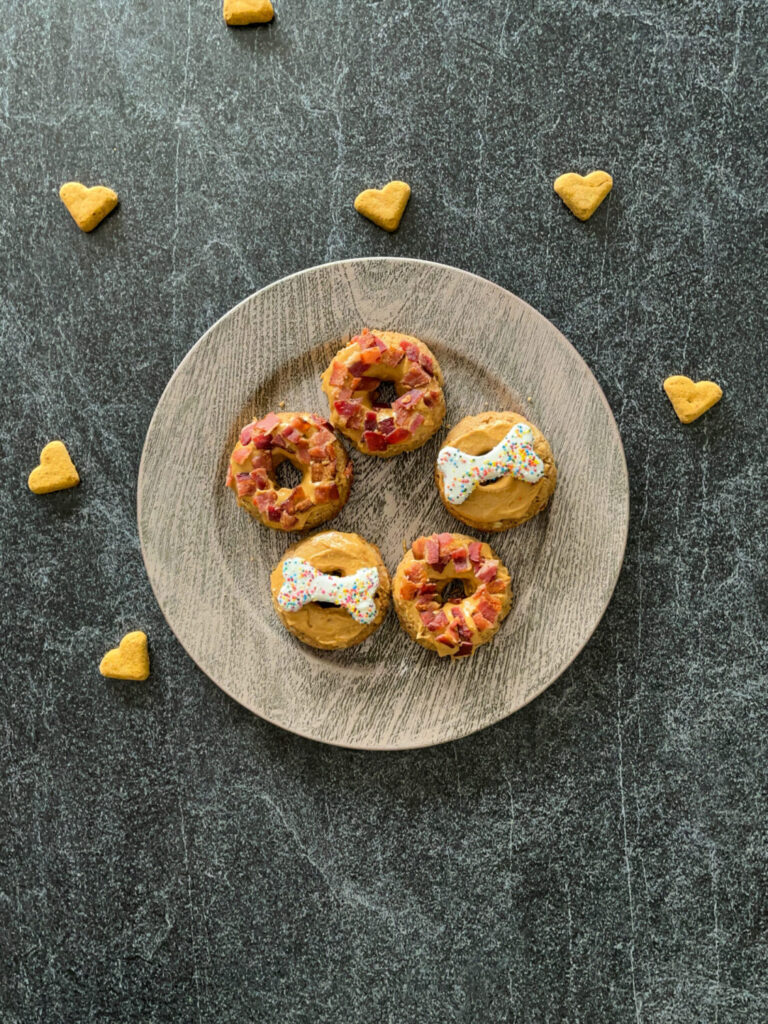 The Birthday Girl
Take a look at her face! It's amazing we get anything done with this fuzzy little girl around. Seriously, she is the absolute sweetest girl. Willow is always there to snuggle you and comfort you if you need some. She fits right in with the family as she loves to be cozy.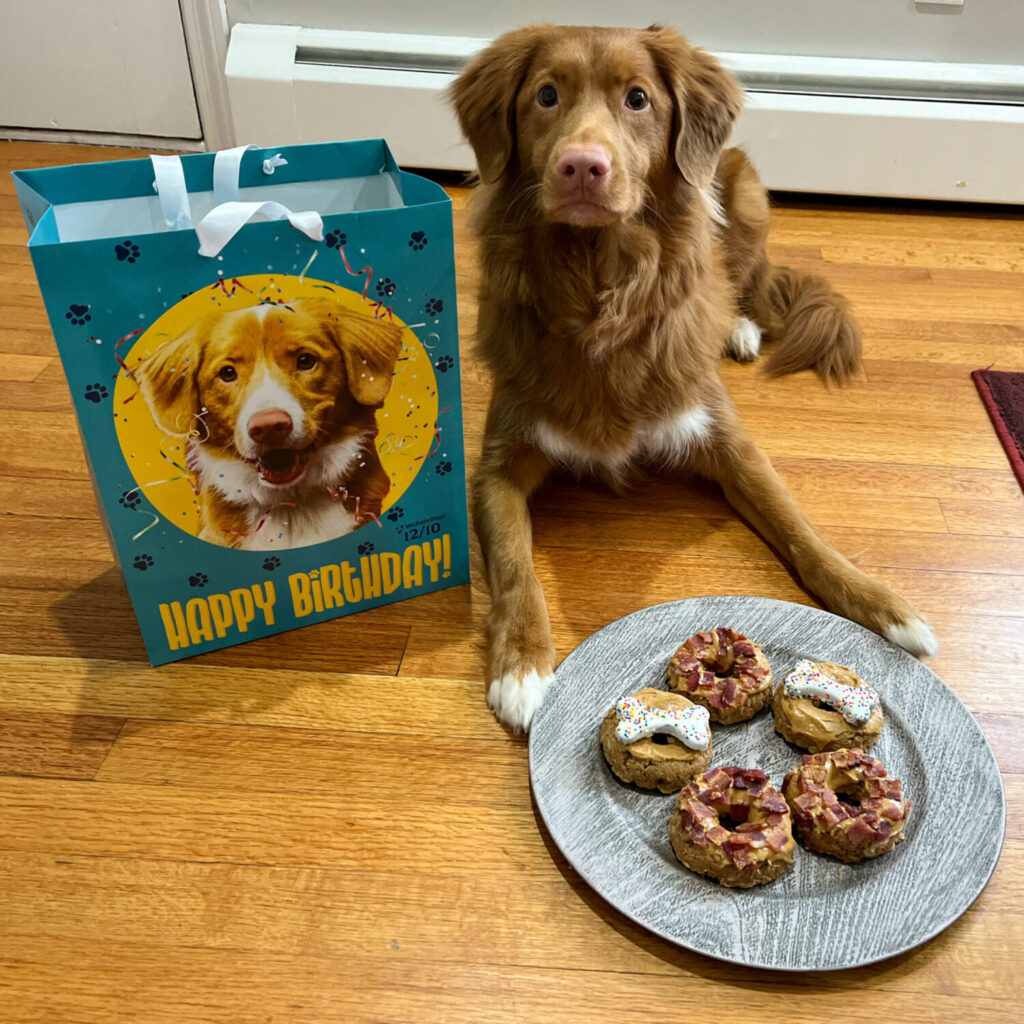 She even has her own "lovie" blanket that she has had since she was a puppy. When we brought her home, we had it scented with her Mama's scent to make her first days a little more comfortable. Even after all the years of washes, I still believe she feels her Mama's love in it. She often grabs it and takes it with her anywhere in the house that she wants to get cozy in.
She definitely deserved a batch of these Dog treats on her birthday. To be honest she deserves treats every single day. These Doggie Donuts take almost no time and your Pup will love them. Don't wait for a special occasion, make them a batch right now. Believe me, your fuzzy lovie will be so happy you did!