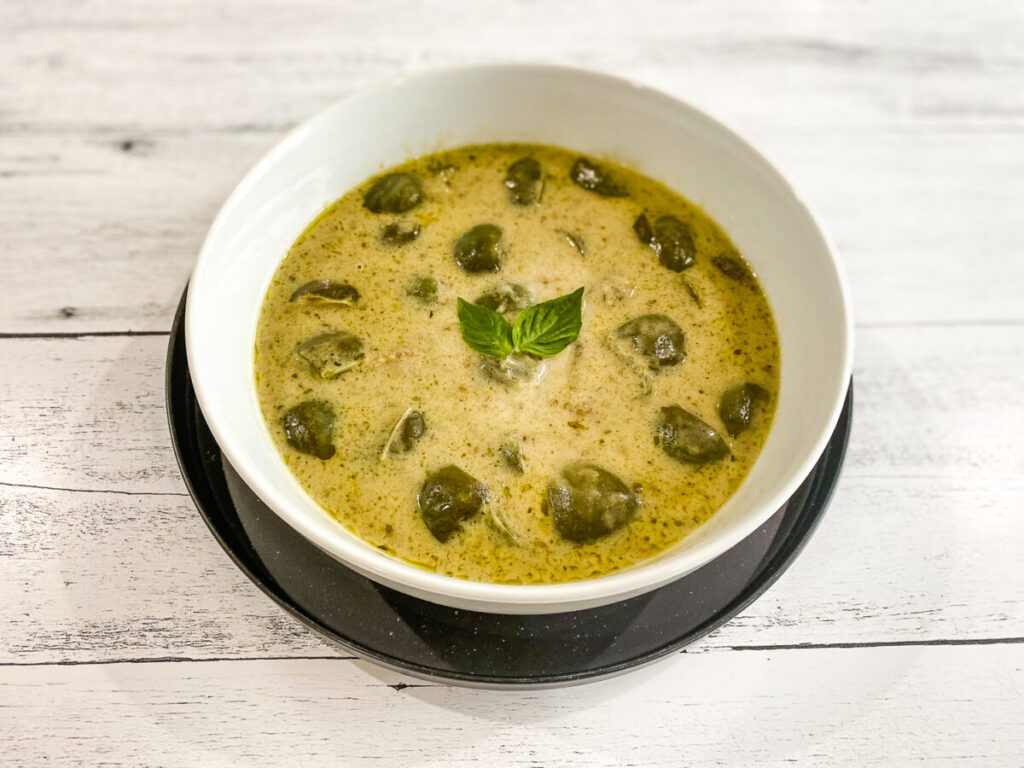 Hello Foodie Friends! As you probably know I LOVE Thai food. It is one of my favorite cuisines. There is something really special about the spices and the depth of flavors in Thai food. Curry is my one of my favorite foods. I remember being able to go to any number of Thai restaurants when I lived in NYC. Luckily there are a number of them near me now. There is one in particular that is my very favorite. Time for some Thai Green Curry for you.
My family also really loves Thai food which I love. I worked hard to introduce the lovies to lots of different cuisines. They are real world eaters now. I find that we always favor ordering the Red Curry when we order. The place where we order makes an amazing one to the point that we never order the Green Curry.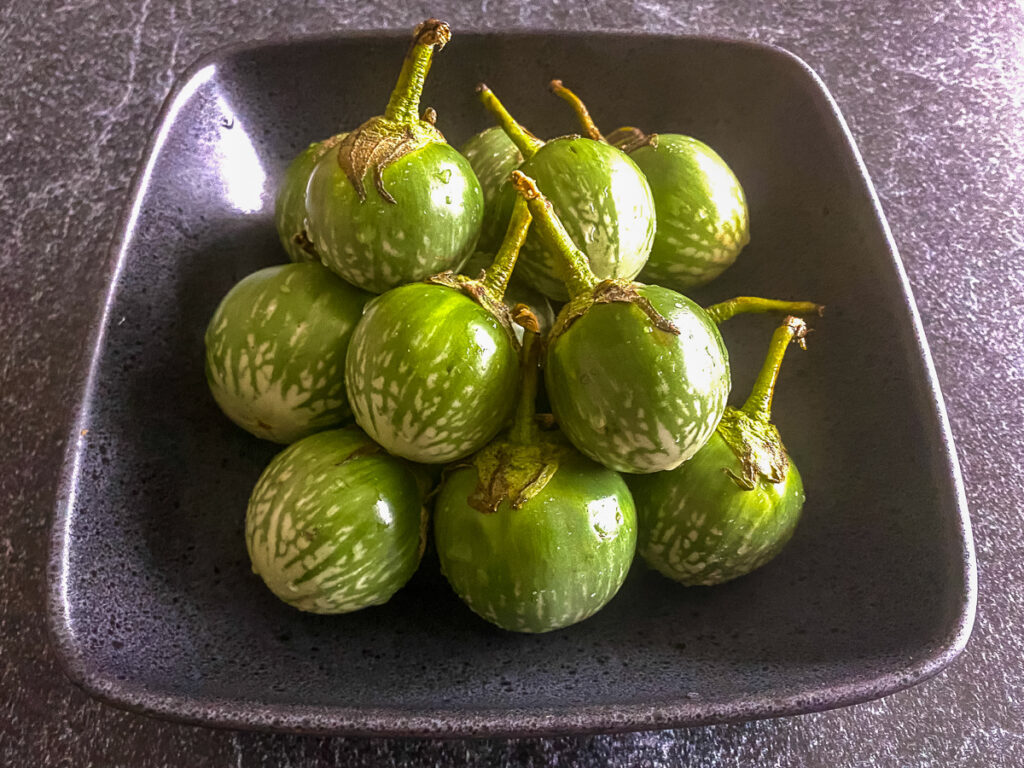 Thai Eggplants for Thai Green Curry
I recently went to a local Asian Food Market and went a little crazy with the produce. They had a few things that are impossible to find. It's always fun to find unique ingredients to cook with. I then spied Thai Eggplants. To be honest I have never seen them before. It was love at first sight. They were so adorable. However, I never back down from a culinary adventure and grabbed some. My first thought was a Thai Green Curry. If you cant find Thai Eggplants any will do in this recipe. Also feel free to add a protein also.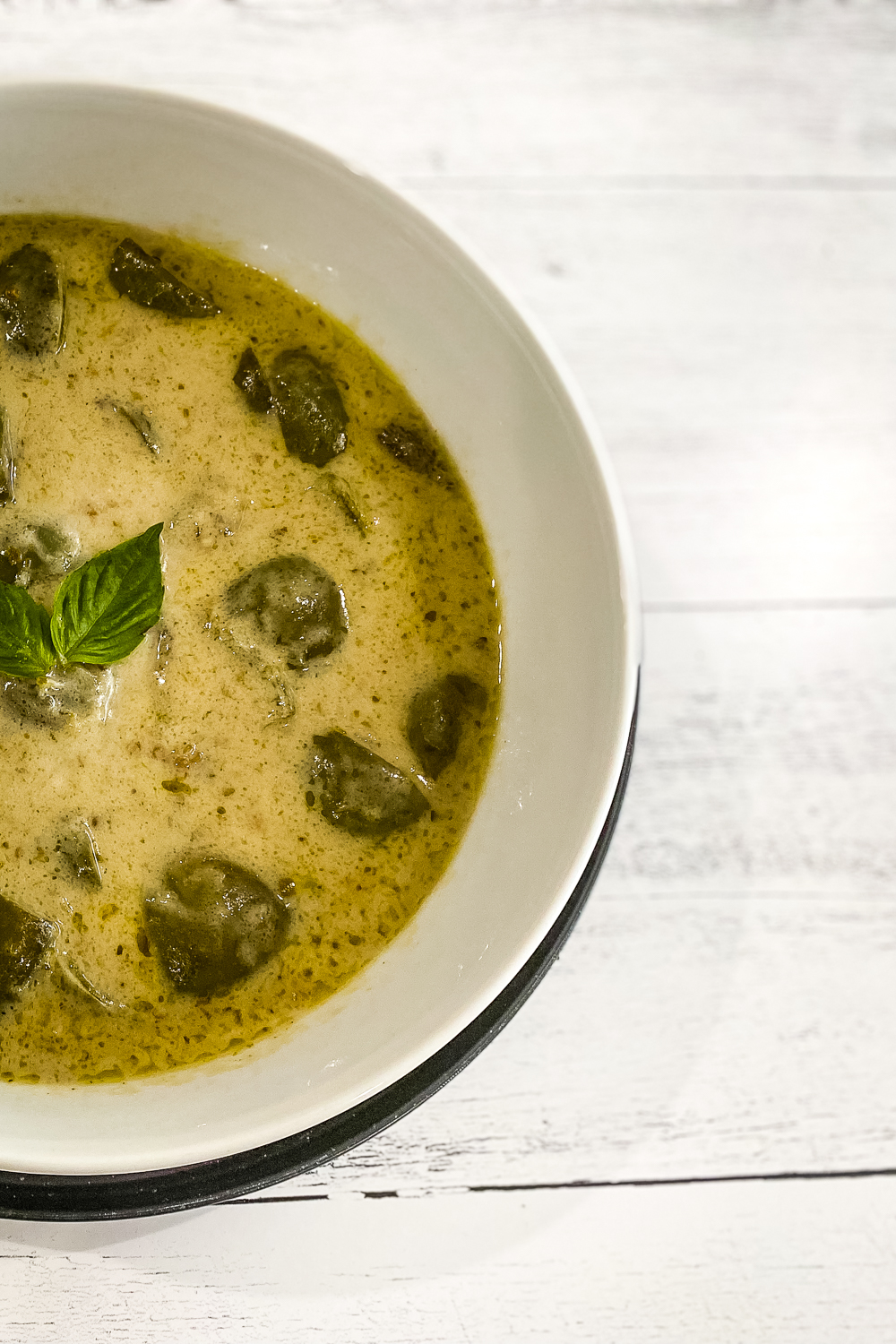 Coconut Milk
Coconut Milk is a key ingredient for a true Thai Green Curry. It lends a creaminess and smoothes out the heat of the dish. Don't worry about it being to spicy it is not very spicy at all. I am a Coconut Girl at heart so this is one of my favorite types of curry. I know if you give it a try you will love it too.