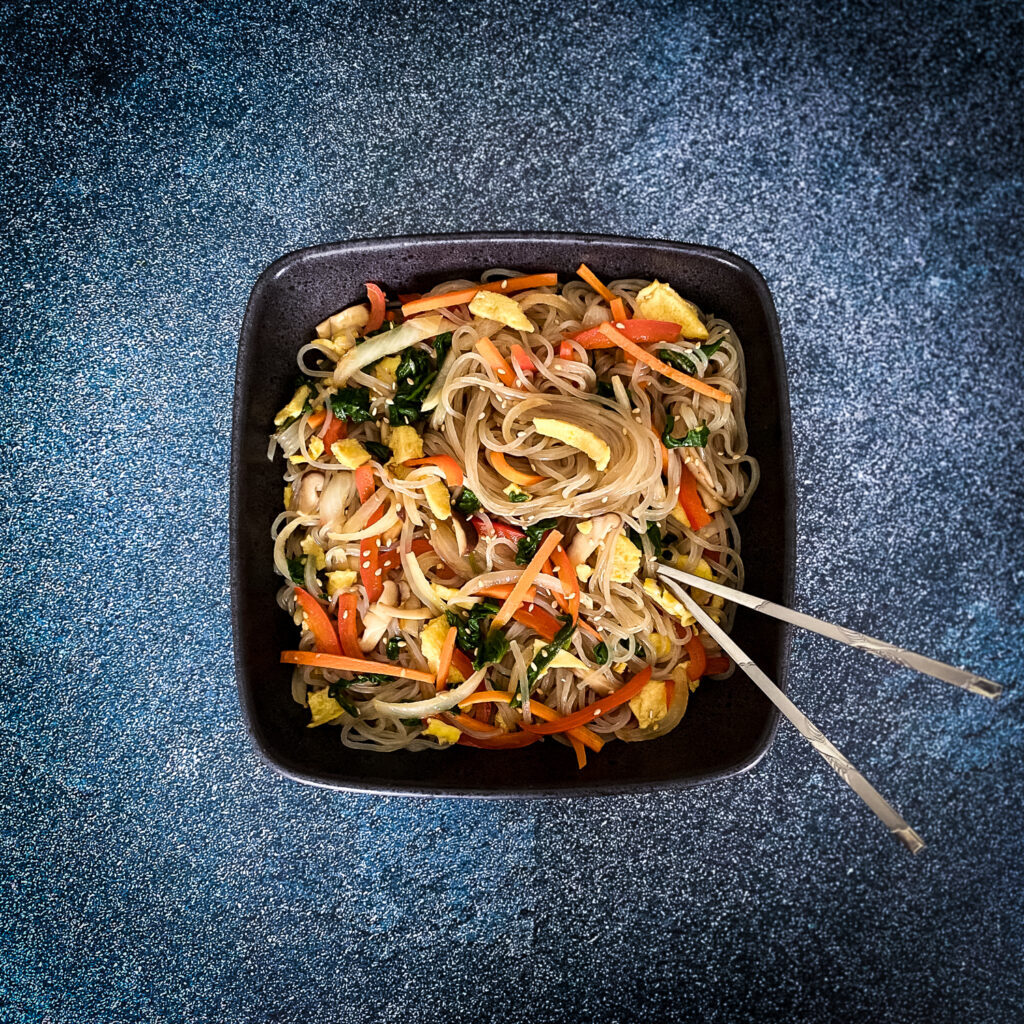 It's been stressful couple of weeks over here. When things go a little (or a lot) sideways, cooking always helps me to feel better. I decided to make one of my favorite Korean dishes, Japchae. If you have never had Japchae Noodles you will need to change that right away. Japchae ( pronounced Chob – cheh) is one of the best Korean dishes. I was first introduced to Korean cooking by my cousin when she began to learn to cook Korean food for her husband who was from Korea. It began a love affair with the food.
This is a noodle dish you would see on special occasions like New Years. It looks very impressive but is actually quite simple to put together. You can also customize Japchae Noodles to include different veggies. It normally has marinated beef but I did not use it in this recipe. Take a look at the recipe from Seonkyoung Longest to see the recipe for the meat. You could also add tofu or another type of protein if you like. I personally don't think meat is needed in this noodle dish.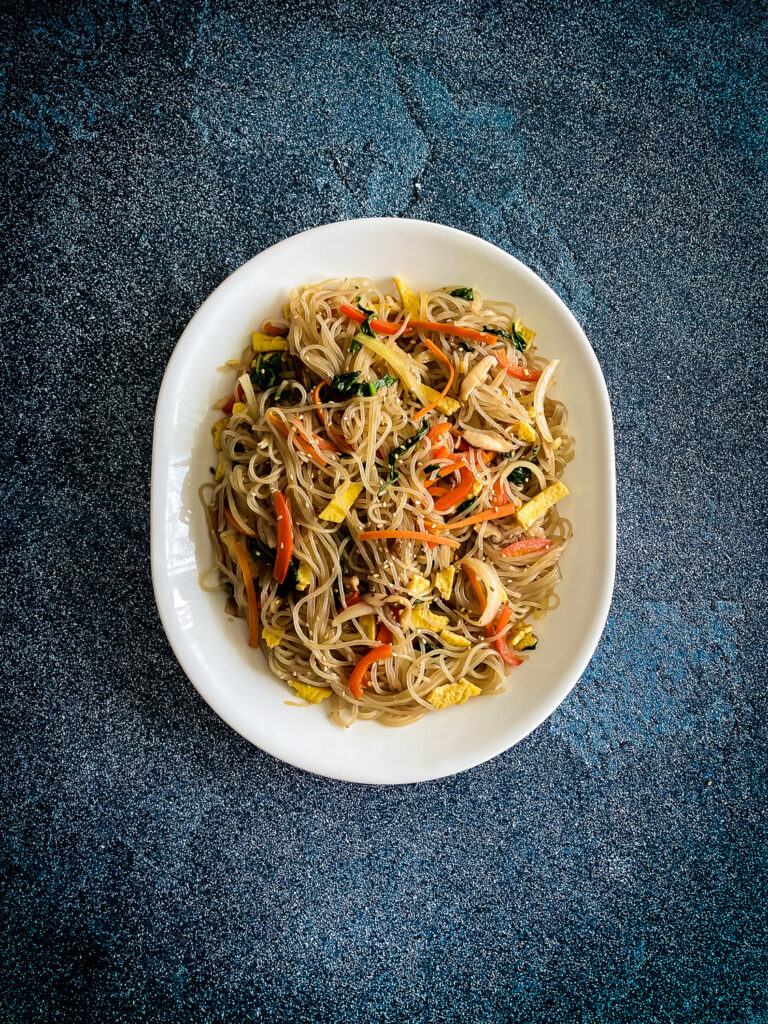 Japchae Glass Noodles
The noodles for Japchae Noodles are made with Sweet Potato. You can find these at an Asian Food Market or you can order online. They are just lovely to look at and really make the dish something special to behold. They have a bouncy type of chew to them and are like no noodle I have ever had, so good!
Veggies
Like I mentioned you can use really use whatever vegetables you prefer. I you can't find shitakes, sub out another mushroom. I would suggest definitely keeping the onion and peppers of some sort. It really adds a great flavor and crunch. Adding some zucchini might be great as well.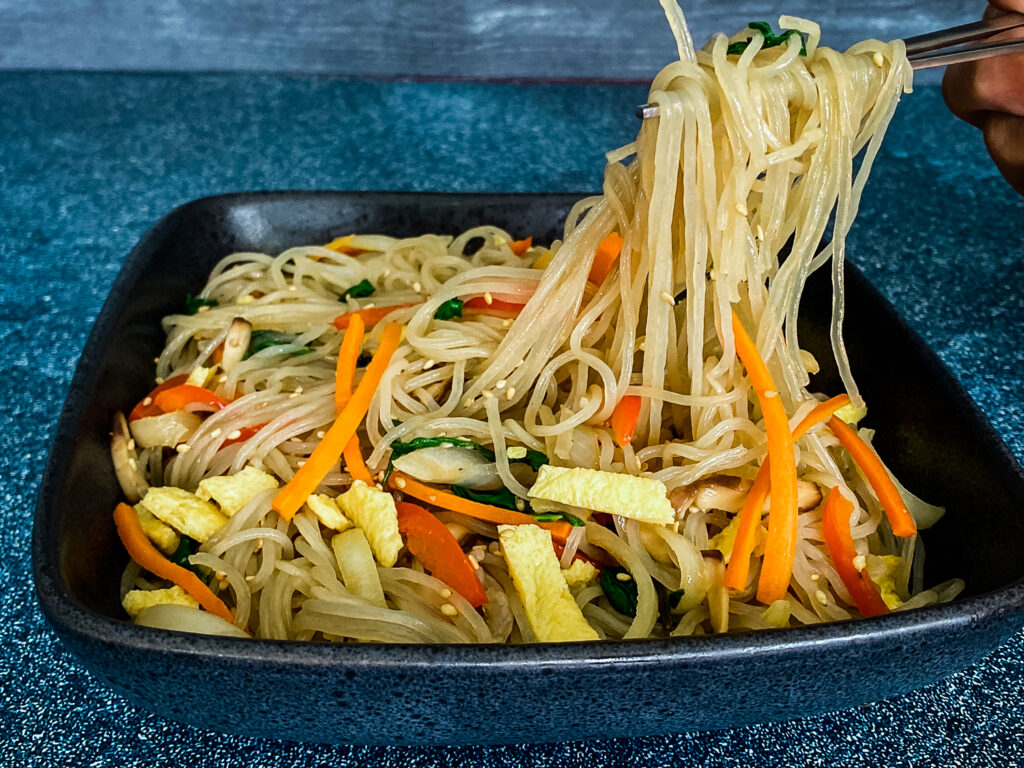 This is one of my favorite Korean dishes