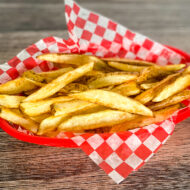 French Fries are one of life's little gifts to all of us. I have a lifetime of memories of them. As a child we rarely got outside food. However, whenever we went on a road trip and saw those Golden Arches my sisters and I would call out "French Fries" from the back seat. These cold oil french fries bring back memories.
The fun thing about french fries is that there are so many different options. When making these I used Russet potatoes. Sweet potatoes are also a great option to use if you want a slightly healthier option. I have also used Plantains as fries and they are delicious btw!
Making Fries is obviously not anything new. There are endless recipes on how to make them. Air fryers are great and all the rage and they can definitely do the job. I have to admit though French Fries fried really are hard to beat. I do like to try and keep things healthy when I can. That being said I love a good crispy greasy fry as much as anyone.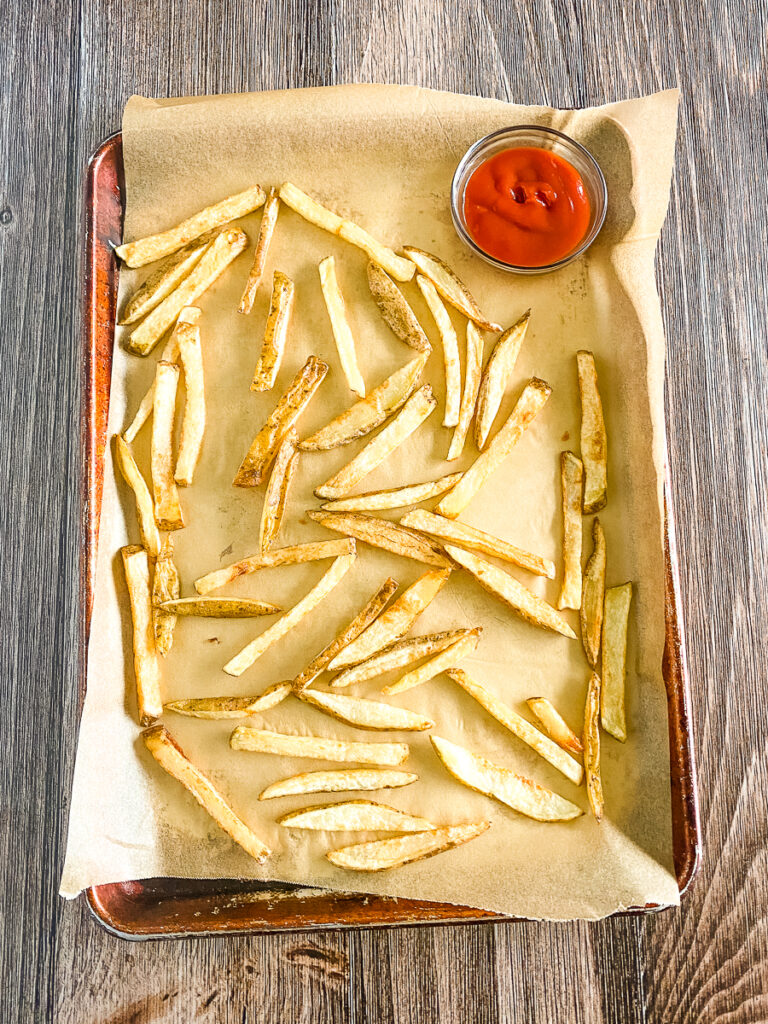 Cold Oil French Fries?
Yes you are hearing me right. We are going to use cold oil for these fries. I realize the standard way is to get the oil nice and hot and then throw in the fries. We are going to turn that right on its head here. Start with filling your pan with oil enough to cover the fries with. Then you add the fries to the oil and turn up to medium heat. Do not worry if they are a little overlapped. Then after you turn the heat up to medium you allow the potatoes to start cooking as the oil gets hot.
Why should you try this? First of all it is less dangerous to not have to drop potatoes in scalding oil. Next the fries absorb less oil but still get as crispy as you like. I wouldn't call it a health food but still a win.