Quinoa Chocolate Pudding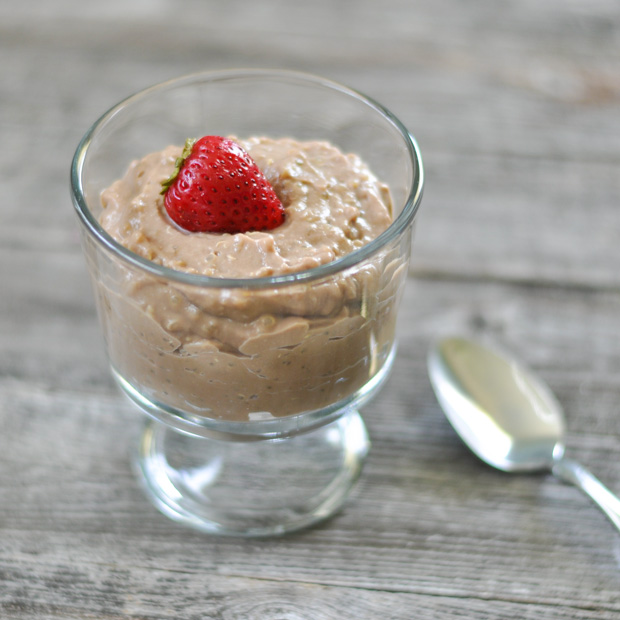 Author:
My Love for Cooking
½ cup uncooked Quinoa
1 cup Water
½ cup Sugar
⅛ tsp Salt
2½ Tbs Cornstarch
1 Tbs Unsweetened Cocoa
1 Egg
3 Cups Canned Coconut Milk (1½ cans)
Place Quinoa and water into a saucepan with a tight cover and bring to a boil over medium heat then reduce to heat to low and allow to cook covered for about 15-20 minutes or until middles are clear and "tails" appear inside.
In another saucepan whisk Sugar, Cornstarch and Salt and Cocoa. Then whisk in Egg. Add milk and whisk to combine. Add in Cooked Quinoa.
Heat to med, med-high and stir constantly while bringing to a boil. Allow to boil for about 30 seconds then remove from heat.
Allow to cool for about 30 minutes uncovered.
You can eat warm or (as we did) refrigerate and eat chilled.